This article contains affiliate links, for more information see the disclosure here. Using these links won't cost you a thing, may save you money, and it helps us to keep putting out great material for you to read while remaining ad free. Thanks for your support!
---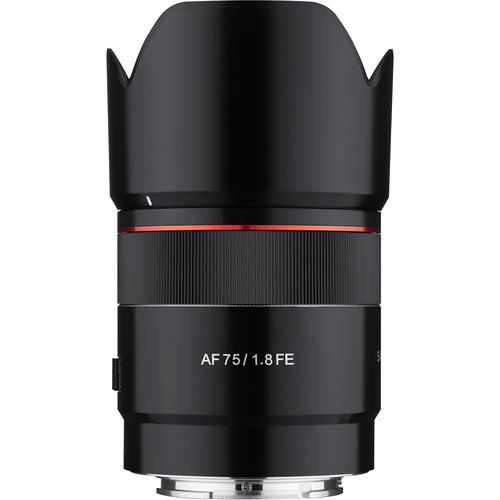 4/5

At a glance
The new Samyang / Rokinon 75mm f/1.8 is in a class of its own in terms of size and focal length for full frame Sony e-mount. We have no doubt that those looking for big results in an incredibly small package will be thrilled with what it can offer. Don't let the size of this lens fool you either - the center sharpness, bokeh, and contrast are all way beyond what you'd expect out of a lens this small. In fact, it's not too far from its big brother, the AF 85mm f/1.4 in terms of image quality. This lens also comes with a customizable switch that lets you toggle between using the focus ring for its traditional purpose (ehem, focusing) or to silently control the aperture. At its current price point of $399, owning this lens is a no brainer, and we can't recommend it enough. Given that it's completely unique in its 75mm focal length and new customizable switch, we're giving it our coveted kudos award. Way to go Samyang, you've knocked yet another one out of the park!
---
Where to get it
---
Cons
No AFL button
Dock required for firmware updates
Average autofocus
Average build materials
No weather sealing

Pros
Fast and bright
Customizable switch
Sony full-frame e-mount native
Decent bokeh quality
Fantastic value
Beautiful image quality
Firmware updates via dock
Accurate autofocus
Extremely light weight

---
Note: We purchased the Rokinon AF 85mm f/1.4 used in this review with our own money. This review is independent and is not sponsored by Samyang/Rokinon or endorsed by them in  any way.
---
Want to say thanks for an ad-free, subscription free experience and top-notch content?
Buy me a coffee
---
---
Versus the alternatives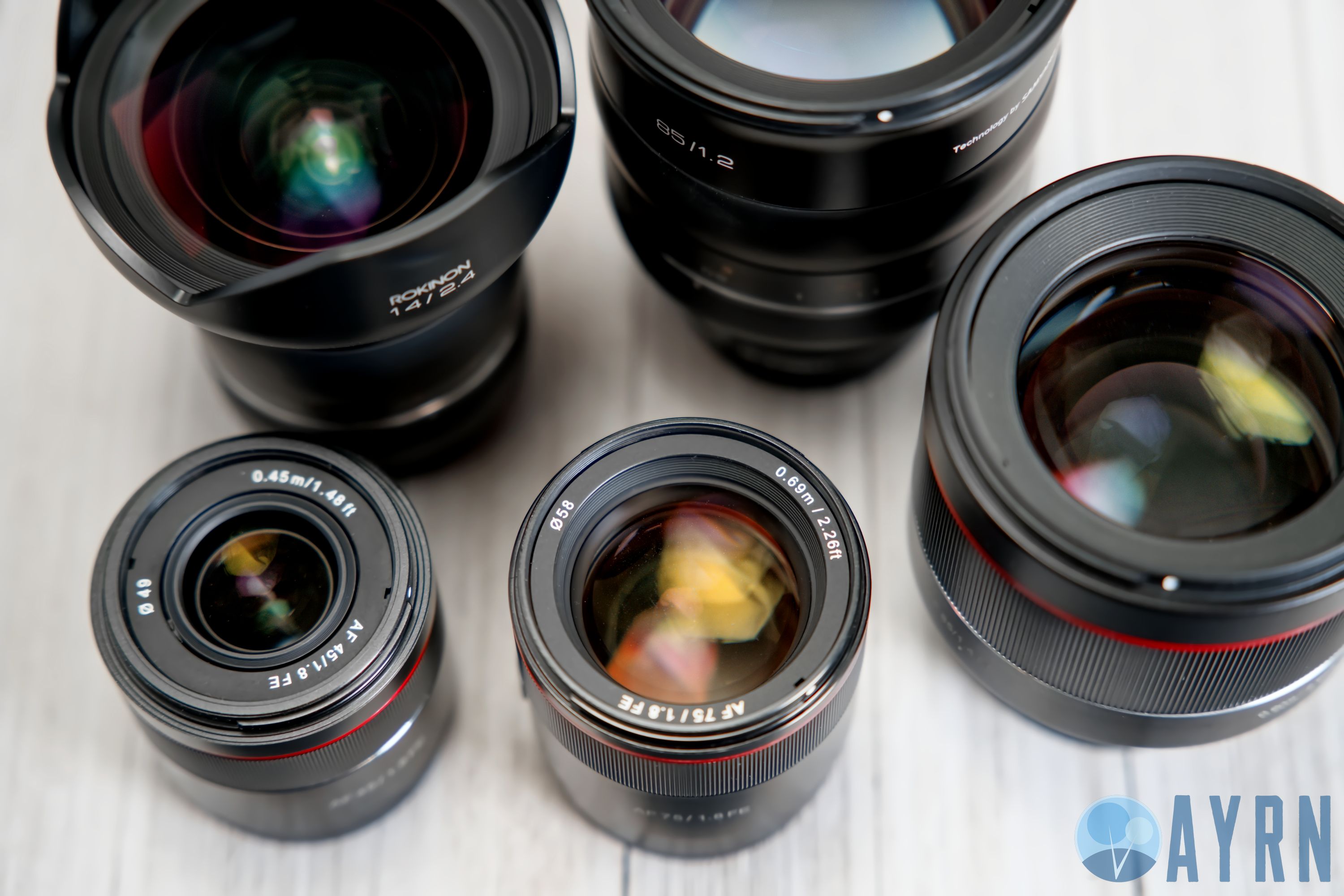 Tokina 85mm f/1.8 vs. Samyang/Rokinon 85mm f/1.4

The Tokina will give you smoother bokeh and better sharpness near the edges of the frame, but it's heavier and a bit more expensive. When it comes to autofocus, the Tokina does have an edge, but accuracy wise, both lenses are head to head. It's also worth bearing in mind that Samyang's 75mm lens just came out, so it's entirely possible that the autofocus will get faster with a future firmware update. Speaking of firmwre updates, the Samyang can be updated via a dock whereas the Tokina doesn't yet have this option. Tokina 85 also doesn't have any sort of tactile switches or buttons. Samyang, on the other hand, has an extremely useful customizeable switch that currently lets you use the focus ring to adjust the aperture at the click of a switch as well as configuring other functions.
Rokinon 75mm f1.8
Cheaper
Much lighter
Customizeable switch
Firmware updates
Tokina 85mm f1.8
Faster autofocus
Sharper
3yr warranty vs. 1yr
Metal body vs. plastic
Smoother bokeh
Viltrox 85mm f/1.8 vs. Samyang/Rokinon AF 85mm f/1.4 FE

With the first generation of Viltrox 85mm f/1.8, you'll get slightly faster autofocus, smoother bokeh, sharper rendering across the frame, and slightly faster autofocus - although not quite as snappy as with the Tokina or Mark ii version of this lens. Both lenses currently sell at the same $399 price point so it's really a choice of personal taste and use case. The Rokinon will give you a bit wider field of view and the option to control the aperture clicklessly via the a switch. If you're going to do a lot of video or need a light compact option in your camera bag, this is probably your best bet. If overall image quality is your priority, opt for this or the mark ii version of the lens.
Rokinon 75mm f1.8
Much lighter
Smaller
Customizable switch
Viltrox 85mm f1.8
Metal body vs. plastic
Slightly faster autofocus
Firmware update portZ
Smoother bokeh
Viltrox 85mm f1.8 ii vs. Rokinon 75mm f1.8

Like the mark i version of the lens, the Viltrox ii offers all of the same advantages - better sharpness across the frame, smoother bokeh, etc - but this model comes with the added bonus of slightly faster autofocus and a bit lighter build quality (although still significantly heavier than Rokinon's 75mm f/1.8). Again, if you want light weight and compact with a unique focal length, choose Rokinon's 75, but if overall performance is your top priority, reach for the Viltrox.
Rokinon 75mm f1.8
Lighter
Smaller
Customizable switch
Viltrox 85mm f1.8 ii
Metal body vs. plastic
Faster autofocus
Firmware update port
Smoother bokeh
Sony FE 85mm f/1.8 vs. Samyang/Rokinon 75mm f/1.4

Sony's own 85mm f/1.8 lens has been the comparison block to new entries within the 85 focal length. And it's little wonder since this is a great lens. Despite the fact that it's one of the older options, it still has a lot of fight left in it until an M2 version is eventually released. The autofocus on this lens is quick and snappy, it's got great contrast and micro-contrast, and comes with the added bonus of weather sealing to give it a bit of dust and moisture resistance. Conversely, Samyang's 75mm lens is 141 grams lighter, much smaller, and has a tactile switch that you can program for quick access to certain functions.
Rokinon 75mm f1.8
Cheaper
Lighter
Has customizeable switch
Better choice for video

Sony FE 85mm f1.8
Sharper
Smoother bokeh
Much faster autofocus
Better contrast
Better micro-contrast
Rokinon 85mm f/1.4 vs. Rokinon 75mm f/1.8

The bokeh of Rokinon's 85mm f/1.4 is the stuff of legends and can go head to head with much more expensive models in this regard. Both center sharpness and sharpness across the frame are superior to the 75, as is the speed of the autofocus system, micro-contrast rendering capabilities, and inclusion of weather sealing. That said, you won't get that classic, slightly wider field of view or quite as swirly of a bokeh quality with the 75mm f/1.8. The 75 is also much smaller and lighter and the ability to use the focus ring as a silent aperture control or quickly select between autofocus and manual focus via a physical switch makes it a better choice for many videographers. It's worth mentioning too that the 85mm f/1.4 currently sells for about $200 more than the 75.
Rokinon 75mm f1.8
Cheaper
Much lighter
Much smaller
Has customizeable switch
Better choice for video

Rokinon 85mm f1.4
Faster and brighter
Sharper
Smoother bokeh
Slightly better contrast
Better micro-contrast
Weather sealing
---
First impressions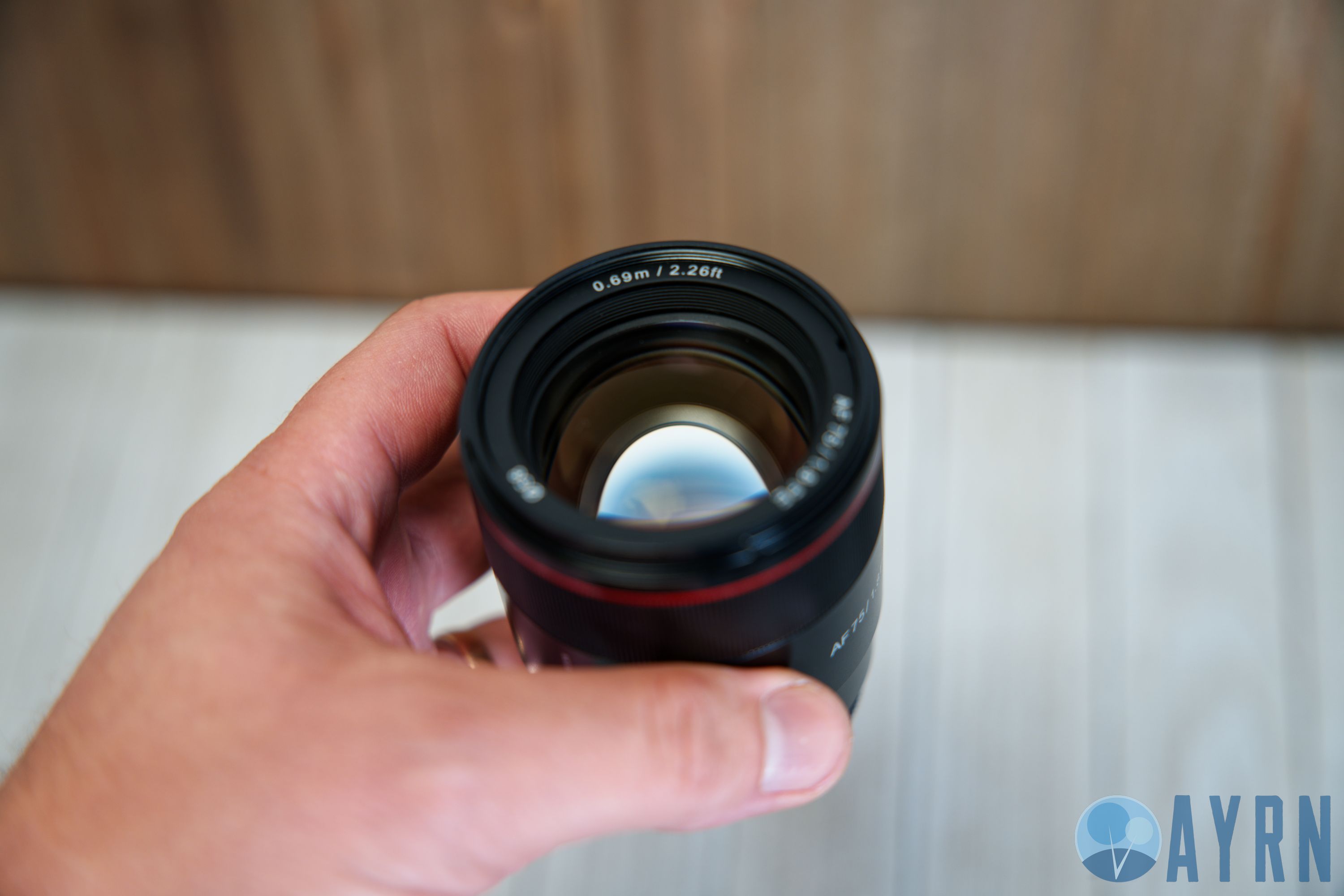 One of the first things I noticed when unboxing Rokinon's new 75mm f/1.8 lens was just how small and compact it is compared to other similar options out there. In fact, Samyang's new lens is just a bit larger than their 45mm F1.8 option.
As with previous "tiny but mighty" series lenses, Rokinon is shipping the new 75mm f/1.8 with a soft carrying case. This is a thoughtful addition to the overall package and certainly something that photographers can use in the real-world versus the cloth carrying bags that are often thrown in the box by other lens manufacturers.
On holding this new 75mm lens in my hand, it feels extremely light - vastly lighter than any of the 85 millimeter options for Sony that I've played with. Of course, the extreme lightness comes at the moderate cost of just average build quality. But don't get me wrong, it's not that the build quality is bad, it's just nothing to write home about.
Turning the lens over on its side, I'm impressed as I see an actual physical switch that Rokinon has integrated. I've been complaining for a while about not having this feature. The fact that it's near-ubiquitously integrated across their Nikon and Canon AF lineup has only served to add insult to injury. In fact, I've previously wondered if Rokinon thinks that their Sony system users are somehow less demanding of standard professional features than people who use Canon and Nikon.
At any rate, my days of lamenting the lack of any physical controls on Rokinon and Samyang lenses has drawn to an end. Not only has Rokinon implemented a physical switch on this new lens model, they've gone one step further and made it a one switch to rule them all sort of thing. During their initial product announcement, Samyang said that this switch will be capable of toggling the lens between focus and aperture control modes, but stated that more functionality would be made available in the near future.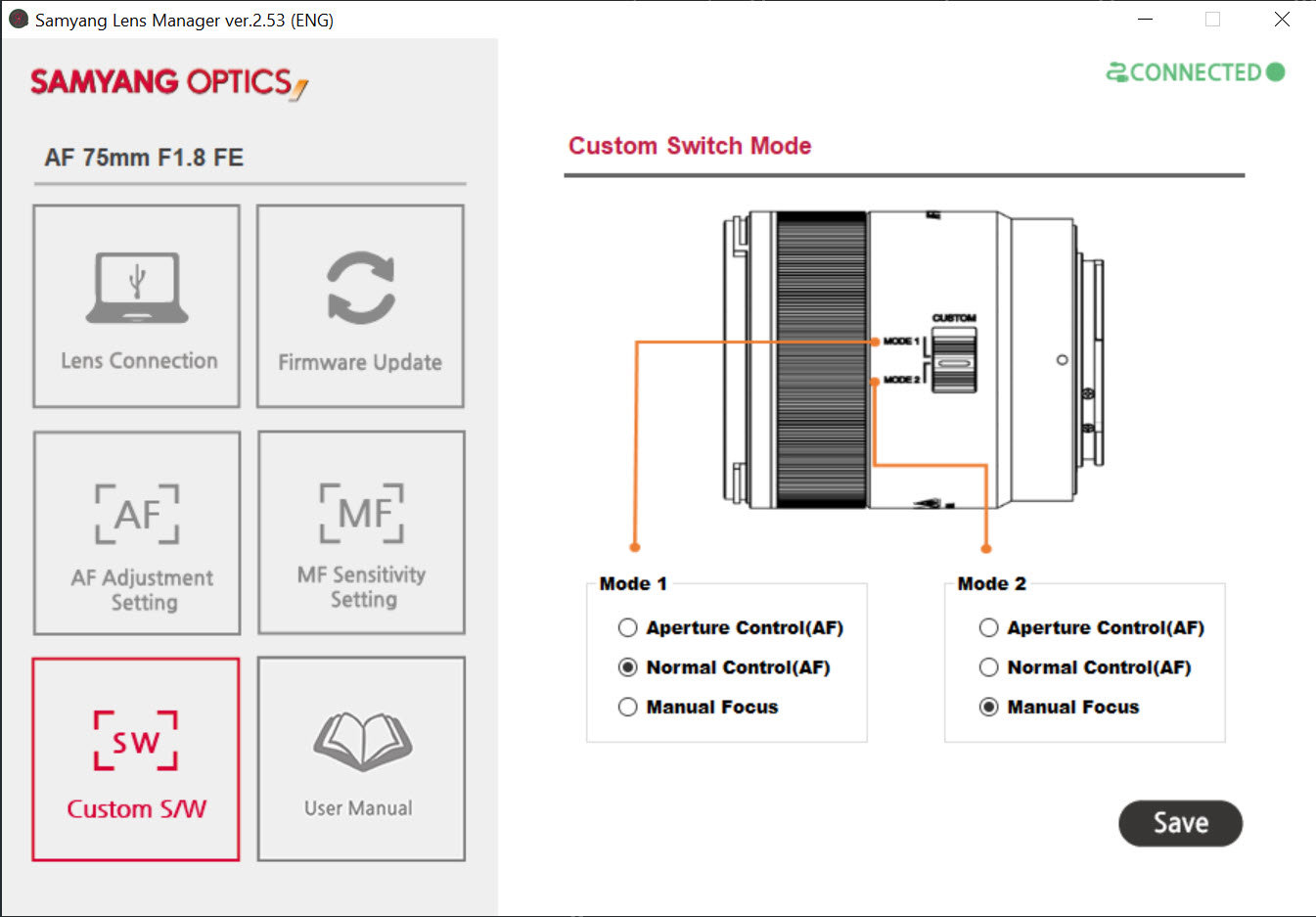 Upon attaching this new lens to my Samyang Lens Station, I'm pleasantly surprised to see that it's already capable of being programmed to control aperture, autofocus, and manual focus. This means that, provided you have the dock, you can already program this as an AF/MF switch (which is what I've been pining away for since Samyang's first autofocus lens hit the market).
---
Specifications list
Model #:
Type:
Prime
Focal length:
75mm
Focal format:
Magnification:
0.13x
Max aperture:
f/1.8
Min Aperture:
f/22
Aperture Blades:
9
Angle of view:
32.9°
Optical formula:
10 Elements in 9 Groups
Minimum focal dist.:
2.26'/69cm
Filter thread size:
58mm (front)
Lens hood:
Included
Mount type:
---
Features list
Zoom ring:
N/A
Focus ring:
Yes
Autofocus:
Yes
Focus type:
Focus-by-wire
Focus motor:
Stepping motor (STM)
Image stabilization:
No
Optical coating(s):
Yes - Ultra multi-coating
Front element focus roation:
No
Internal focusing:
Yes
Lens extension while focusing:
No
Lens extension while zooming:
N/A
Autofocus on/off switch:
Yes
Focus hold/lock button:
No
Physical aperture ring:
Yes (in aperture mode)
De-clickable aperture:
Yes (in aperture mode)
Zoom lock:
N/A
Architecture:
Mirrorless
---
Image quality
When it comes to image quality, Rokinon's 75mm lens really is "tiny, but mighty." It delivers very good bokeh, excellent center sharpness, good micro-conrast and color rendering that is both pleasing and unique. While bokeh and sharpness are not quite on par with it's much larger and heavier cousin, the AF 85mm f/1.4, we can't really expect them to be in this sized package. That said - it's not all that far away from Rokinon's 85mm f/1.4 lens either, and that's impressive given how light and compact this lens really is.
---
Sample images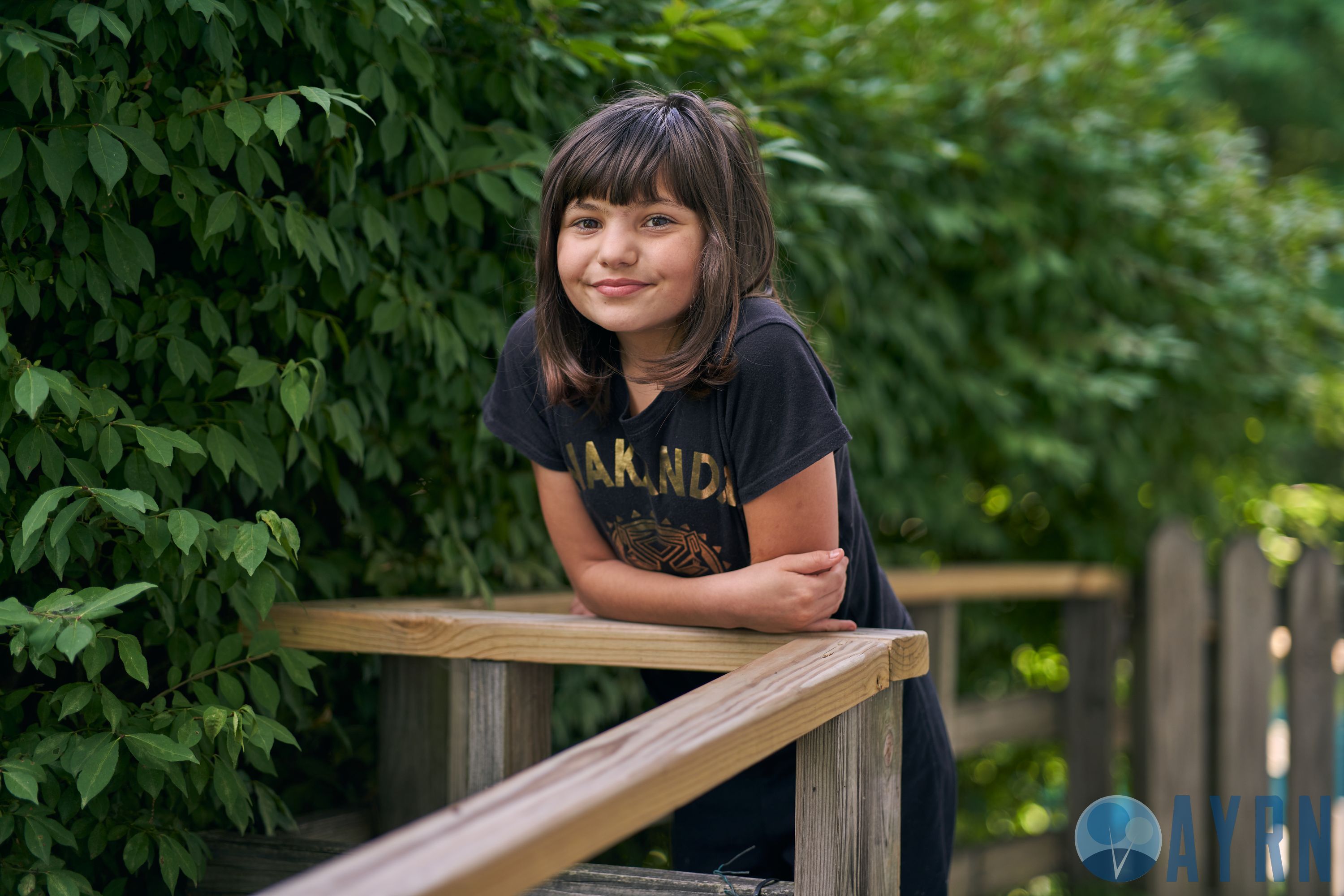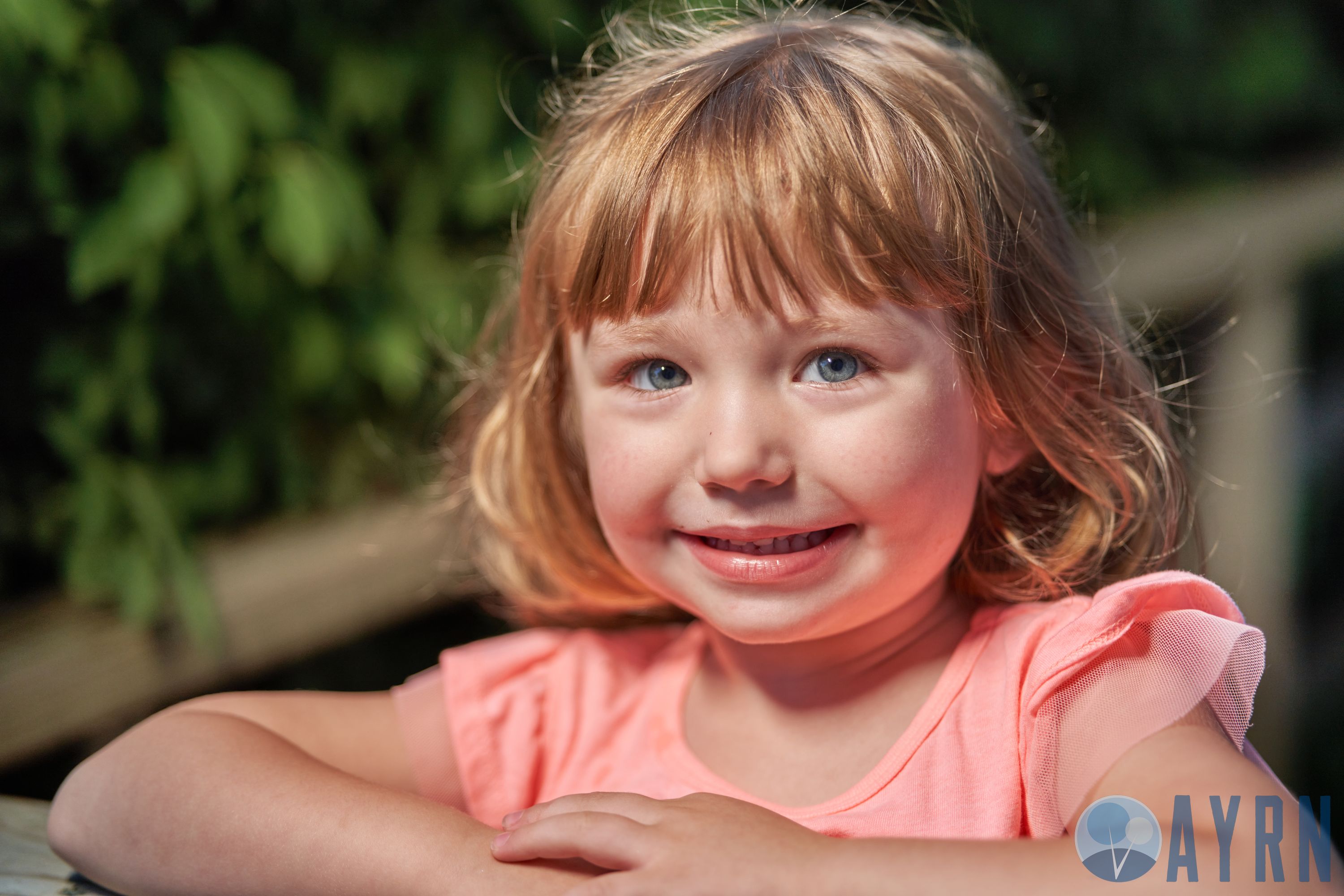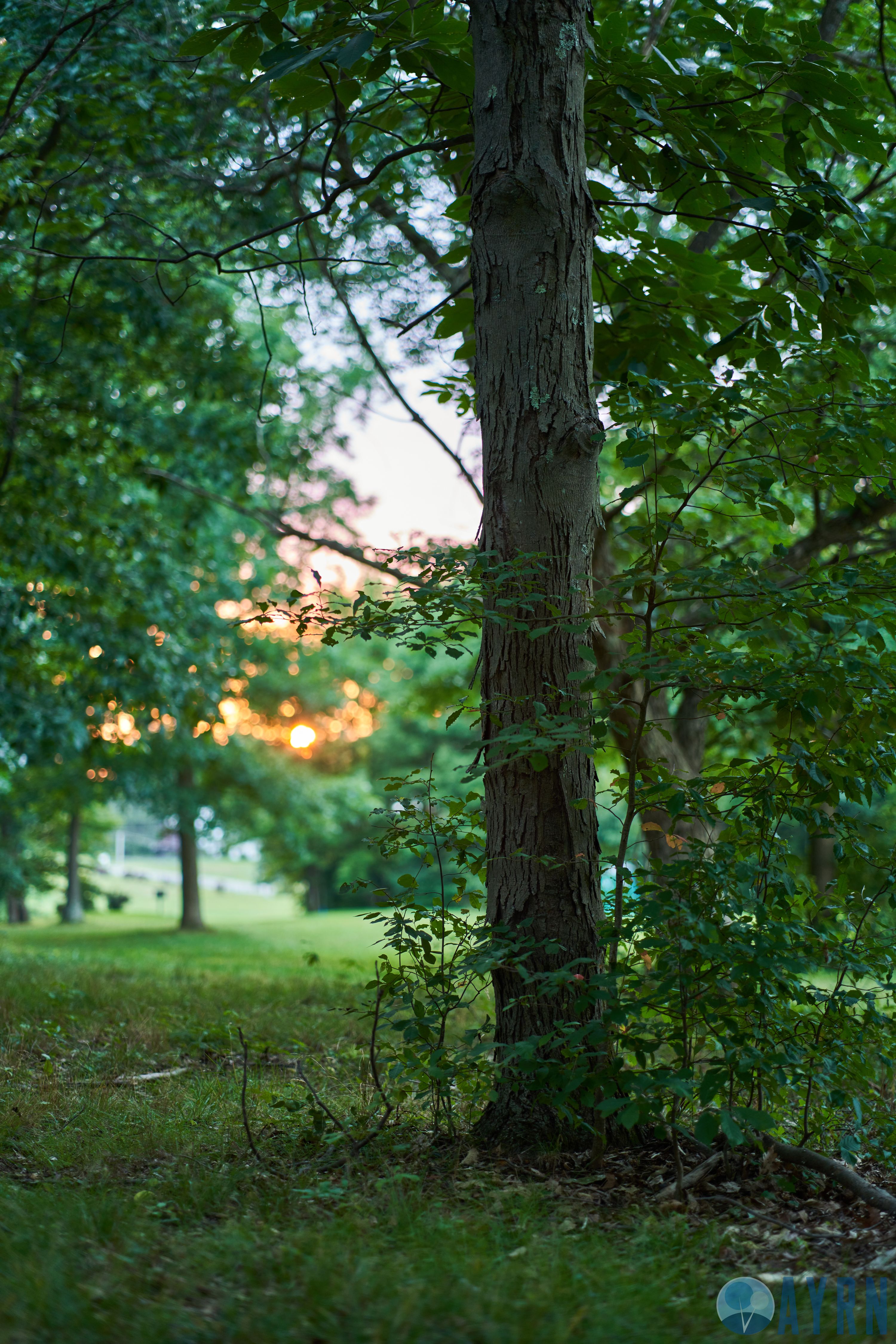 ---
The copy of the AF 75mm f1.8 lens I received was really good sharpness wise and, even wide open, maintained excellent sharpness at center and acceptable sharpness even out at the edges of the frame.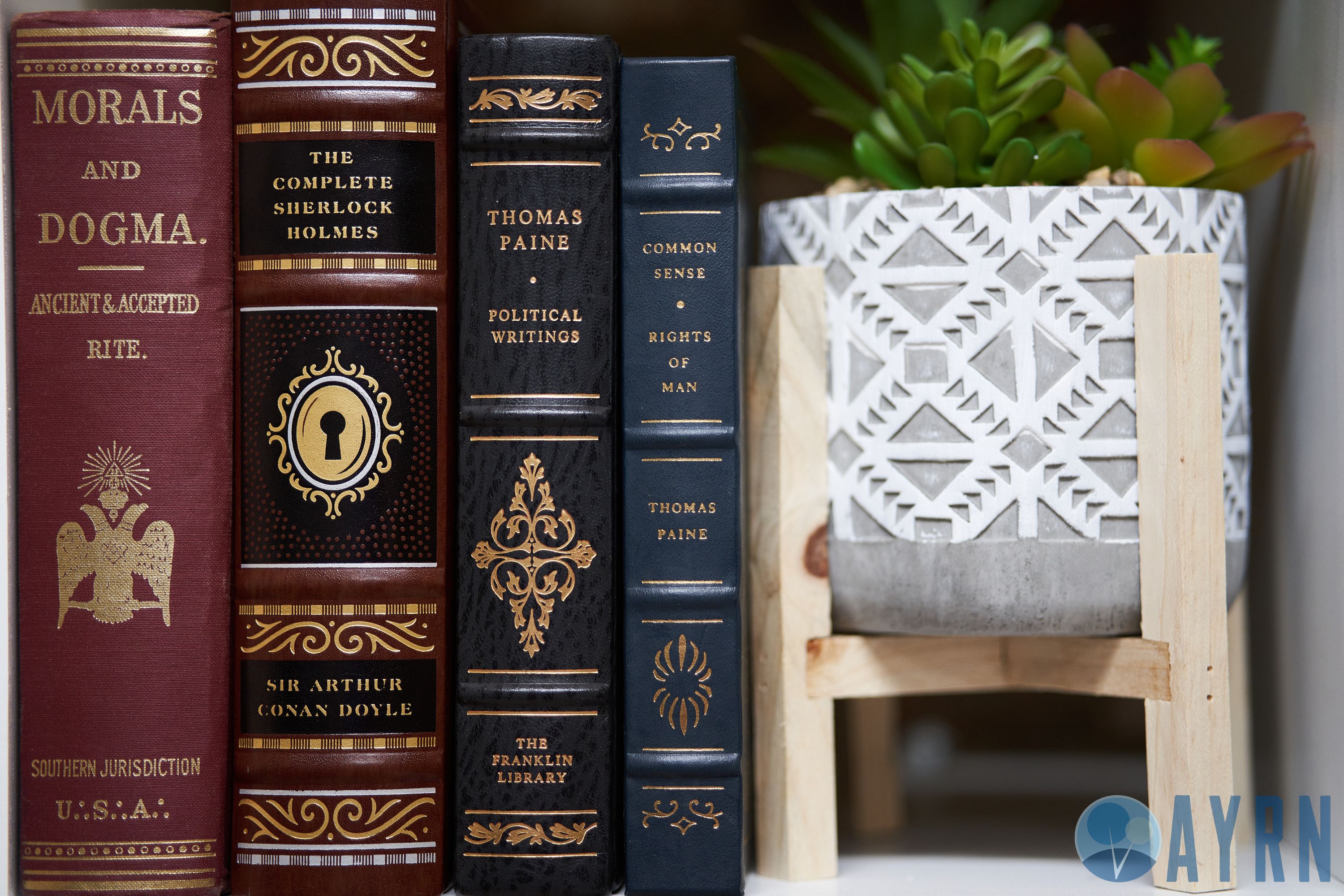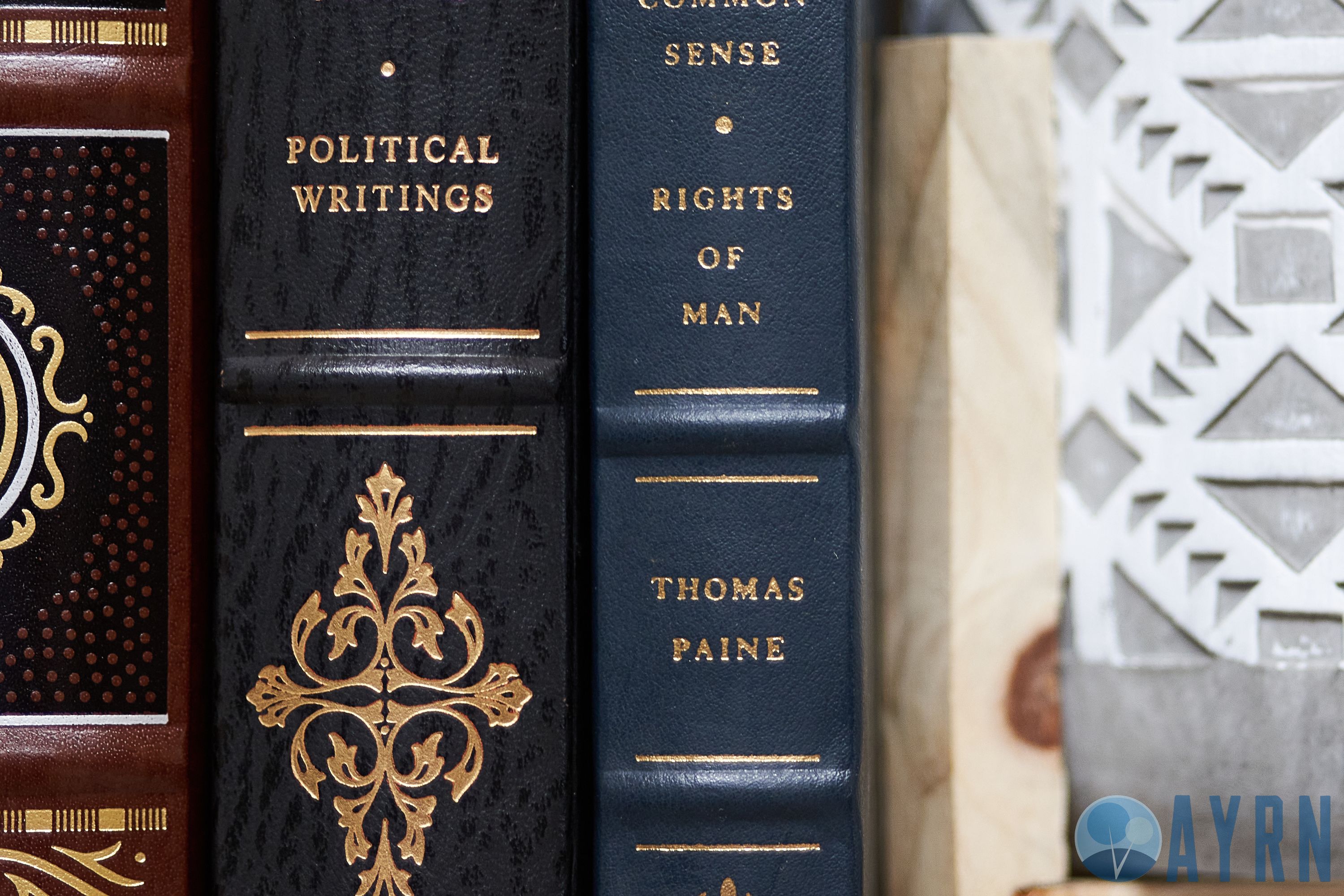 ---
Bokeh
The bokeh quality on the Rokinon AF 75mm f/1.8 is surprisingly good. Orbitals are mostly well controlled and fairly round in quality, although they do tend to become more ovular near the edges of the frame. That's never bothered me, in fact, I personally feel like it and feel that draws the eyes more towards a subject symmetrically. That said, the bokeh people who like to get as close as possible to perfect little ball shapes across the frame will be mildly unhappy here.
Chromatic aberration, lens flare, and ghosting are all noticeably present at times with this lens, but as with many other Rokinon optics, I see these more in terms of dreamy and poetic potential than as a distraction. Not many modern lenses still have this kind of imaginative purity to them and I for one, hope Rokinon keeps its soul and never caves to a more sterile standard.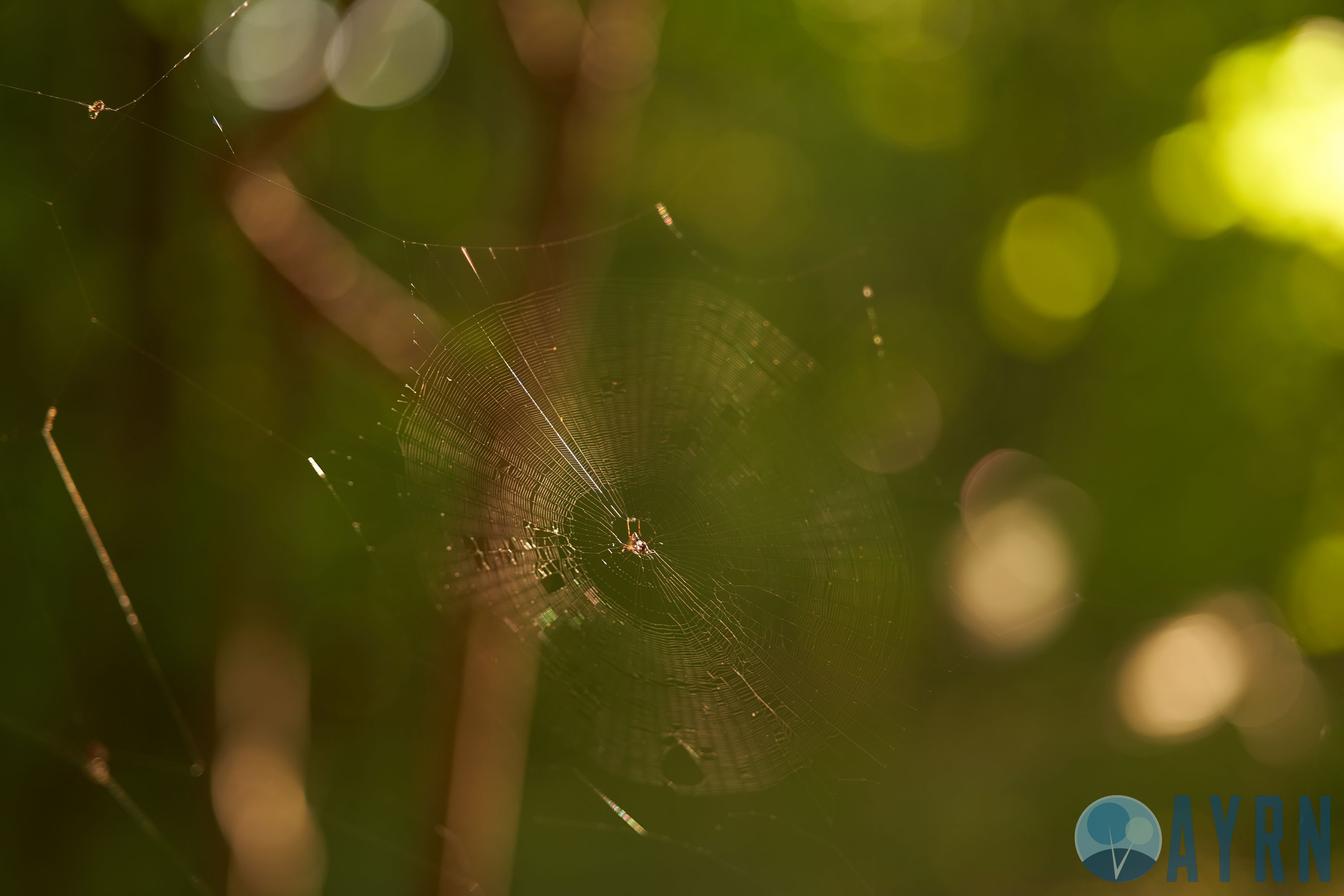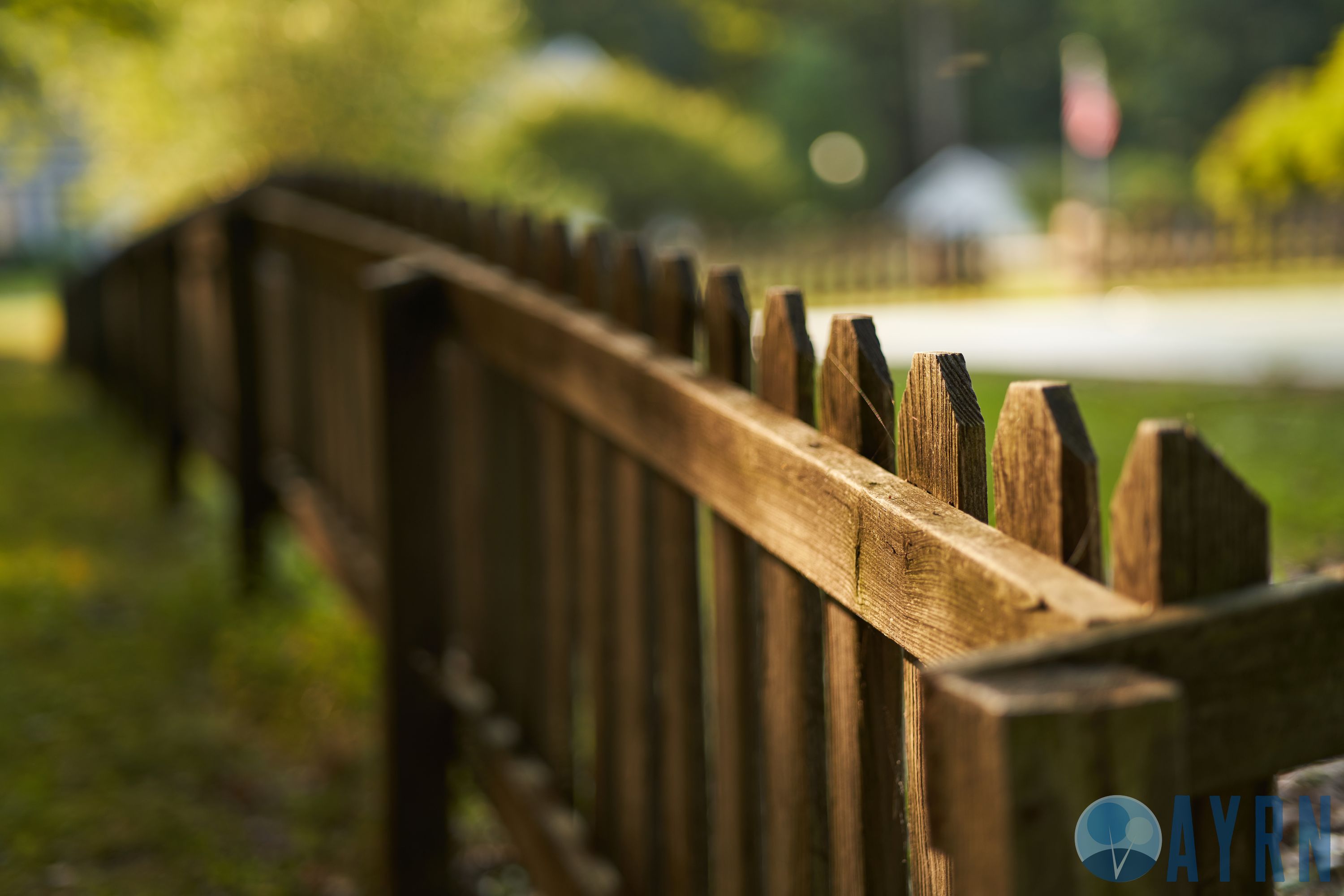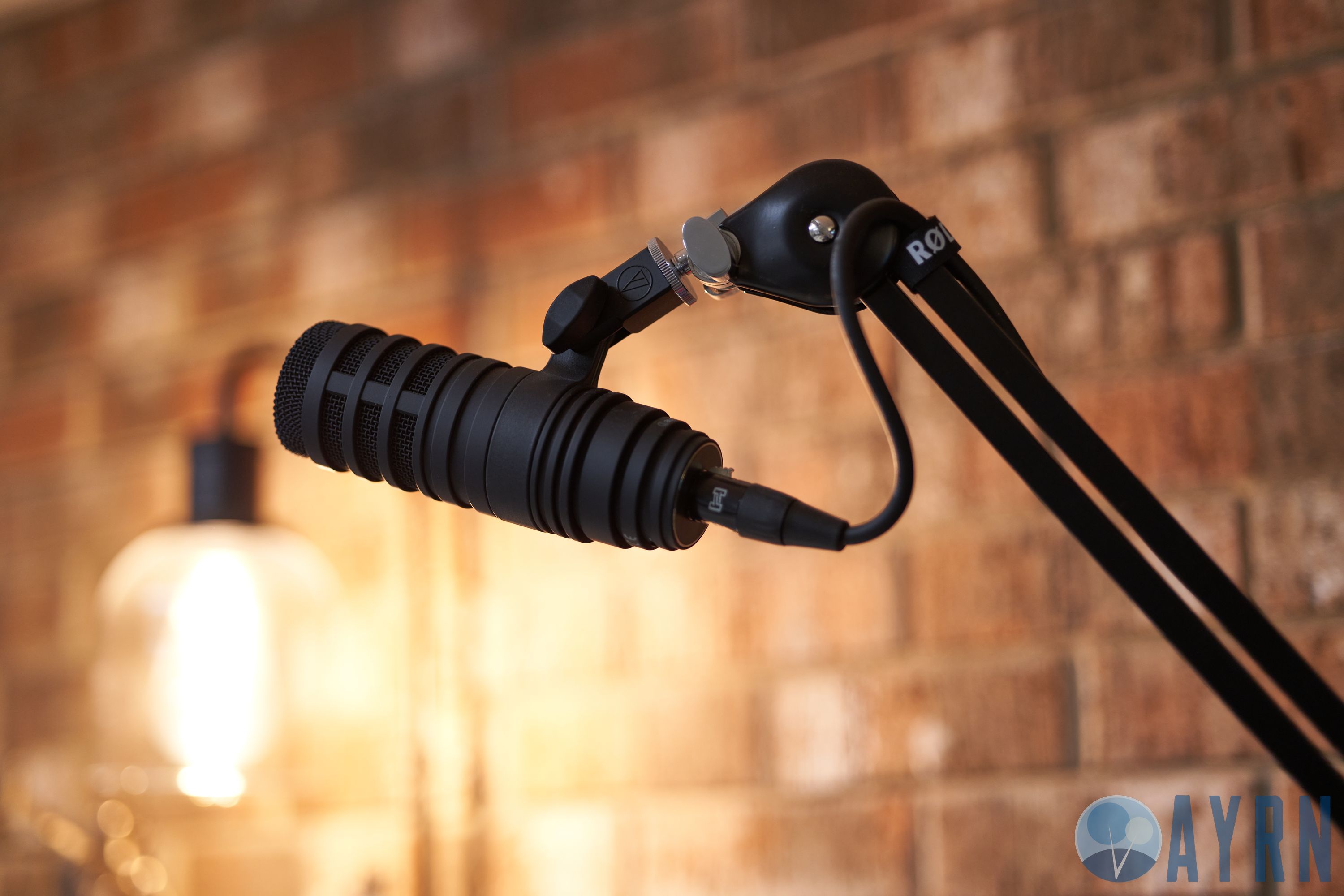 ---
Image gallery
Aside from the images featured in this review, you can find ultra high definition sample images taken with this lens by visiting the gallery linked below.
---
Build quality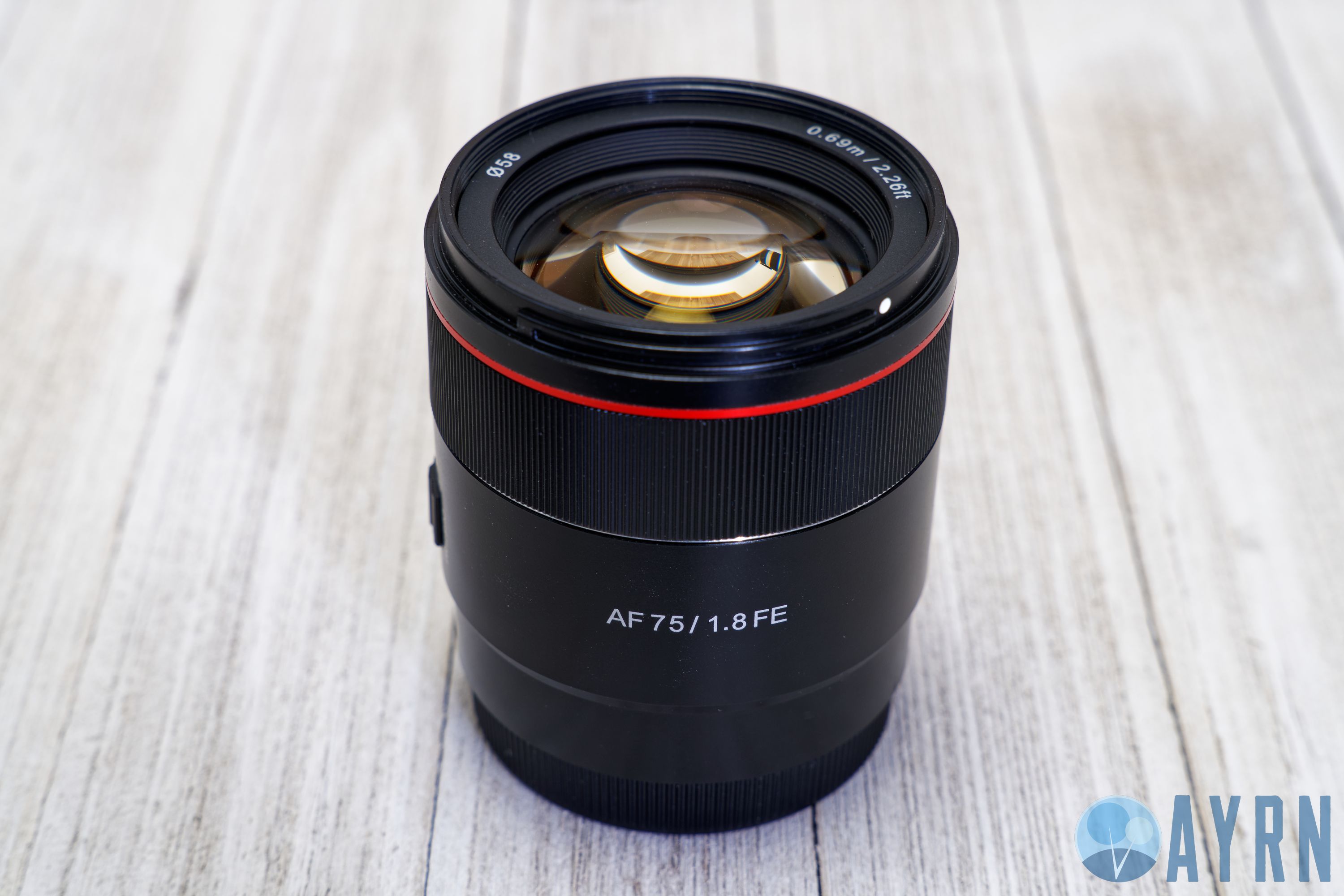 With its incredibly light weight, it perhaps comes without surprise that Rokinon's 75mm lens is made of mostly plastic exterior components. That said, it seems to be a fairly high quality plastic, although I wouldn't call it premium. I think it's durable enough to stand up to reasonable use. The lens doesn't have any weather sealing, so I wouldn't try kayaking off a waterfall in a firenado or anything like that with this.
---
Autofocus performance
The Rokinon 75mm f/1.8 is one of the slower focusing prime lenses in its general focal range. It's pretty accurate though and already perfectly suited to portrait applications, landscapes, and slower street photography. It's also worth keeping in mind that this is a very new lens. Samyang has made huge improvements to many of their lenses autofocus systems after their release via firmware updates. I'm personally confident that they'll do it again with this one.
---
Feature breakdown
The Samyang 75mm f/1.8 AF comes with one really cool trick up its sleeve that equates to a several configurable features now and may grow into even more later on. Their genius little custom switch can serve as both a standard focus ring and aperture control -or- a more standard AF/MF selector. The lens has 9 aperture blades for nice bokeh smoothness, a deep lens hood that works well at reducing flare. The optics are treated with Samyang's ultra multi-coating to help reduce ghosting and flare.
---
Optical construction
Samyang really did an amazing job with their new design, and they've really managed to cram a lot of lens elements into a very small area. The new lens is comprised of 10 elements in 9 groups with 3 of the elements being low dispersion glass (ED) designed to help reduce chromatic aberration. In addition there are two high refractive elements (HR) and the optics have been treated with Samyang's utlra-multi coating (UMC).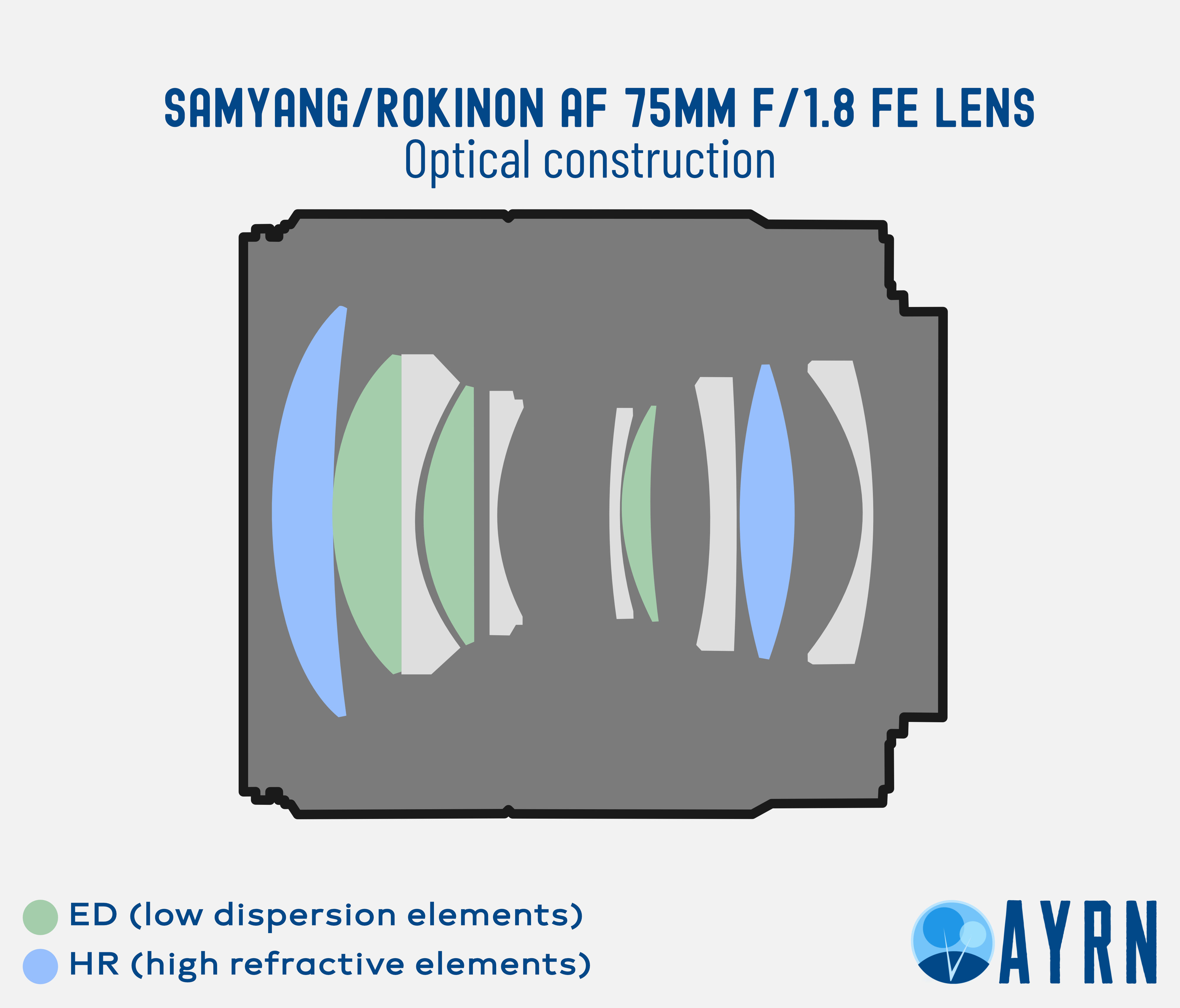 ---
Ideas for improvement
Weather sealing would have made a nice touch
An autofocus lock button would have been neat, but its not expected at this price range
A bit faster autofocus that works better in continuous mode would be appreciated. Perhaps we'll still see this in the form of a firmware update.
---
Conclusion
Overall I think that this is a really fun lens and definitely something that professional photographers as well as prosumers should really give some consideration to. At its current price point of just $399 in the US, this is a pretty hard option to beat. While it's not likely to be a pixel peeper's dream child, this little walk around workhorse delivers an astounding level of quality and features for its low entry cost with an unmistakably unique rendering style that lends a certain artful quality to your images.
The Rokinon 75mm f/1.8 also offers a totally unique viewpoint that lets you capture the same perspective as legendary optics like the Meyer Optik Goritz 75mm f1.9 Primoplan, or the Nikkor-P 75mm F/2.8. We haven't seen this before in a native option for Sony e-mount cameras - and we haven't seen anyone attempt to make a quasi-telephoto lens this small for Sony either.