This article contains affiliate links, for more information see the disclosure here. Using these links won't cost you a thing, may save you money, and it helps us to keep putting out great material for you to read while remaining ad free. Thanks for your support!
---
About
Lens model: Canon 50mm f/1.8 FD Lens (generation i-iii)
Release date: 1971-1978
At a glance: While none of these lenses are trend setting in features or optical qaulity, they're all exceptionally useful tools that hold their own in overall usability.
Our score: 6/10
---
Equipment
The sample images in this post were captured using a Sony A7r, Mark III
---
While it won't make front page headlines if you imatest it or subject it to DXOMark benchmarking, the Canon 50mm f/1.8 FD Lens is an excellent all-around performer and more than adequate for just about anything you'd want to photograph in its focal range. It's a work horse of a lens that's probably capable of faithfully serving you for a lifetime if you get a good copy and take care of it. Its light weight, unequaled cost to performance ratio, and easy adaptability to many full frame and APS-C mirrorless camera systems make it an obvious choice for any photographer looking durable, high quality portable lens that's easy to pack and travel with.
In this review we'll cover all three versions of the Canon 50mm f/1.8 FD along with their various strengths and weaknesses. While many of these differences are fairly insignificant, for some, it may make or break the decision on which version of the lens to look for.
Canon 50mm f/1.8 FD at a glance
Excellent colors and contrast
Very little barrel distortion(-0.40% average over all aperatures)
Low lateral chromatic aberration
Reasonably fast and bright f/1.8 maximum aperture allows for shallow depth of field and for good results in low-light photography
Reasonably sharp at center wide open at f/1.8 and sharpest across the frame by f/5.6
Excellent image compression for a good bokeh effect
Surprisingly pleasant sunstars (especially with the FD I version)
Great walk around lens, ideal for portraits, street photography, landscapes, and astrophotography
Canon 50mm f/1.8 FD I Lens (first generation: 1971-1973)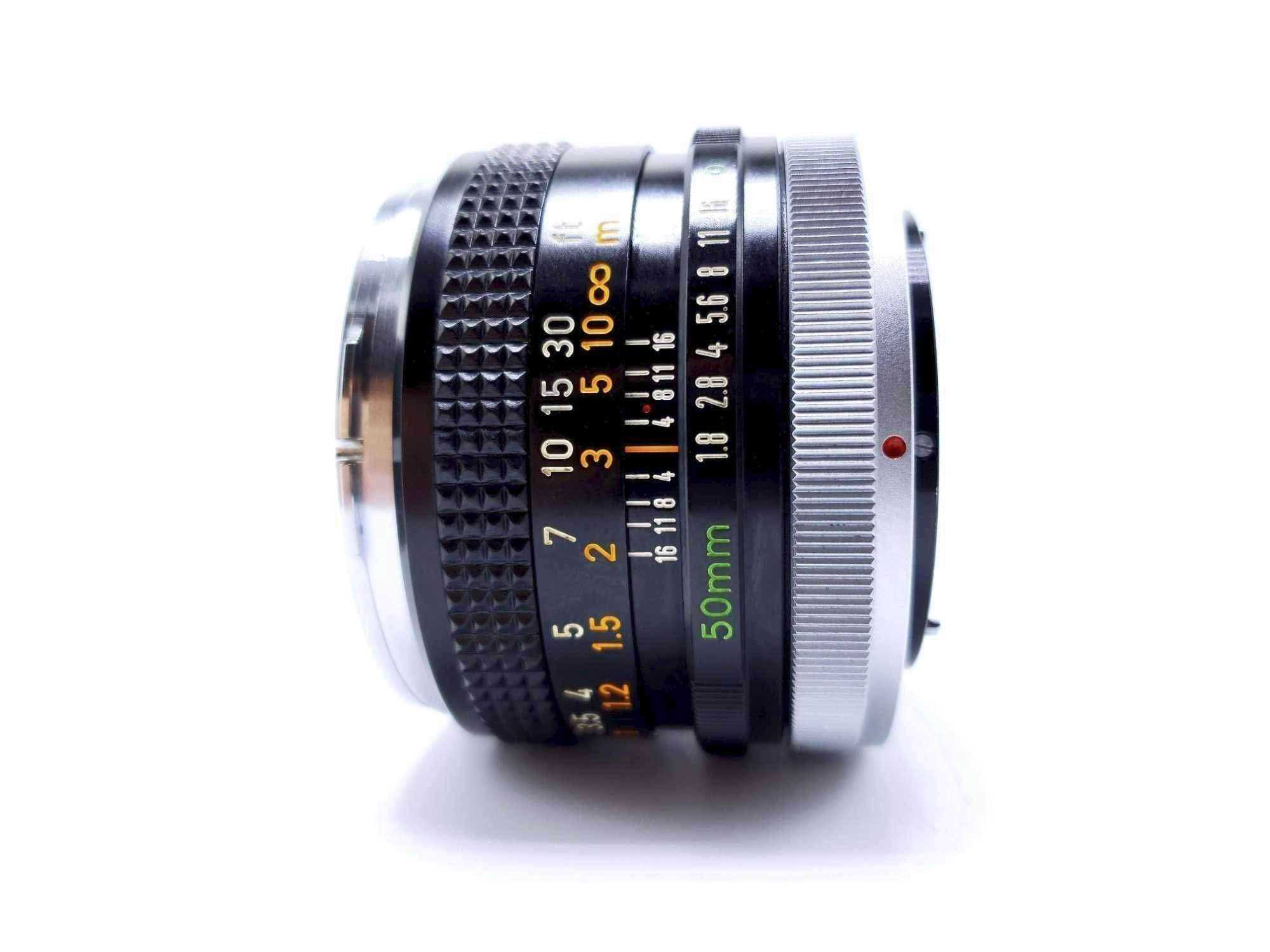 The Canon 50mm f/1.8 FD I lens (first iteration) had the best build quality and featured all solid metal and glass construction. It's fairly difficult to find versus the 2nd and 3rd generation version due to less extensive production and higher current desirability. It's quickly  identified by its premium looking chrome hood mount and filter thread (often referred to as "chrome nose"). It was the only version of the lens to feature 6 rounded aperture blades (versus the later 5). This gives the FD I a slight edge when it comes to bokeh which feels a bit less busy than its two successors. While some may consider this negligible, I personally favor this version of the lens for the build quality and subjectively better bokeh. All three iterations were coated with Canon's S.C. (Spectra Coating) treatment, which was unique to the 50mm f/1.8 line of FD lenses – all other FDs were treated with S.S.C. (Super Spectra Coating, i.e. SC with a cape). The FD I had a silver colored metal breech lock on the base and minimum f-stop value of f/16, two traits shared by the FD II, but not the FD III. All three versions of the lens featured an automatic diaphragm and supported Auto Aperture, Full aperture metering, and AE operation (when used with any Canon automatic SLR camera). Unlike the two later versions, Auto is represented by an "O" on the aperture ring instead if an "A." Overall, most photographers favor this lens, but it will likely cost you a good bit more to acquire if you can find it.
Canon 50mm 1:1.8 (f/1.8) FD II S.C. Lens (second generation: 1973-1979)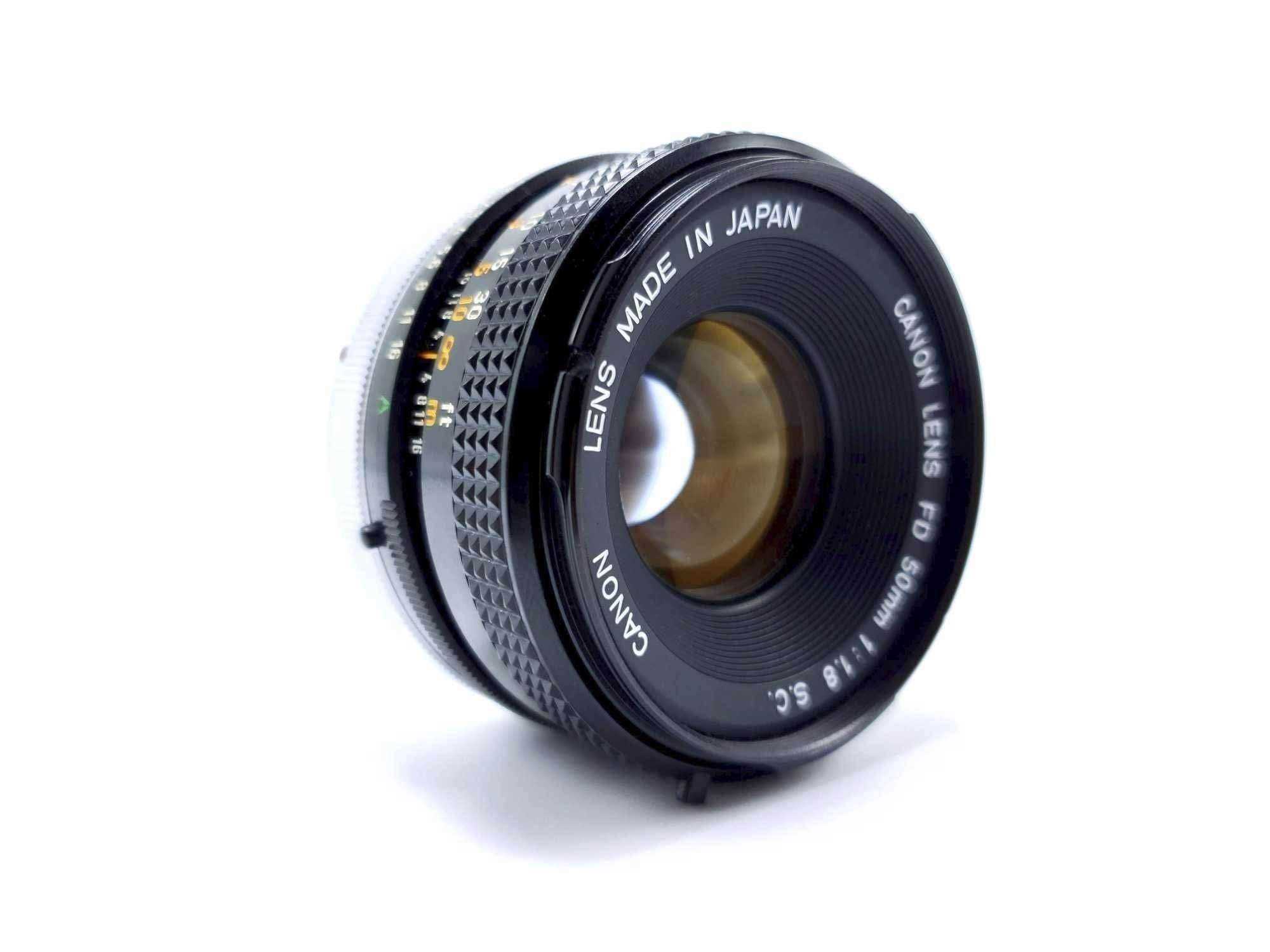 Looking to reduce production costs, Canon put the FD II version of the 50mm f/1.8 on a kind of diet. It lost some weight, got a bit shorter, no longer featured a chrome nose, and had one less aperture blade than it's predecessor. Overall it's still a great iteration of the lens and it's also a bit better made than the FD III version in my opinion. Like the FD I, it also has a minimum f-stop value of f/16. The two positive traits that distinguish it from the FD I are a near-100-gram lighter weight and slightly shorter profile.
Canon (FDN) 50mm 1:1.8 (f/1.8) FD III Lens (third and final generation, succeeded by the AC 50mm f/1.8: 1978-1991)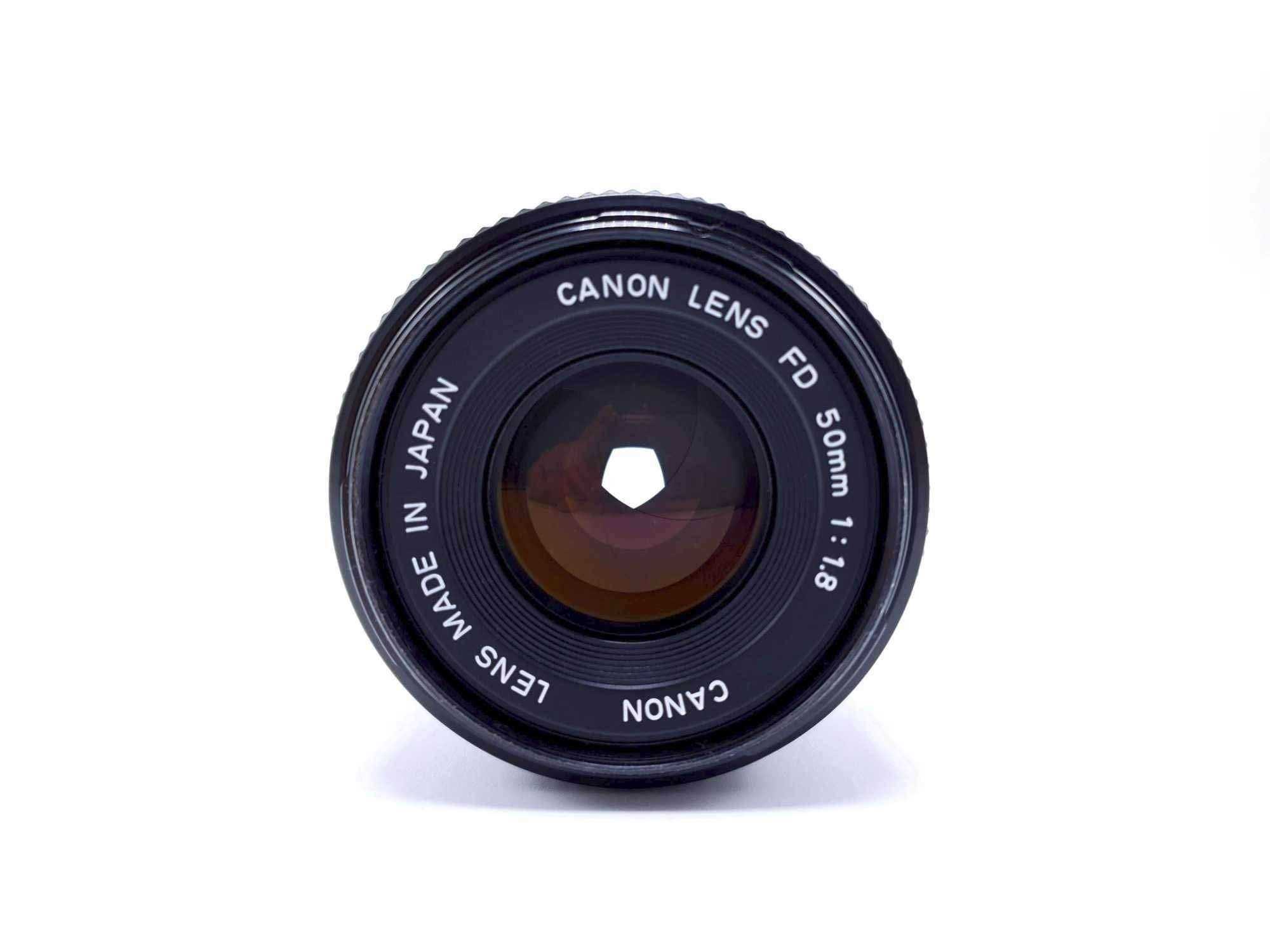 The FD III version was the longest running and most mass produced iteration of the three. It has a lot of plastic internal parts, but it's still infinitely better made than most lenses on the market today. For me, it's virtually impossible to distinguish the difference between images captured with this version of the lens from those captured with the FD II. The FD III has a few positive things going for it, including the lightest weight and smallest profile of the three and a welcomed f-stop range expansion down from f/16 to f/22. The FD III also features a lock-mount that clicks firmly into place with the camera and requires the press of a button near the base to release. Apparently, at the time, this was something photographers were really demanding. Personally, I'm pretty indifferent to it. One last thing to consider is that this is typically the most cost effective version of the lens, which may be a plus if you're on a budget.
Side-by-side: the 3 generations of Canon FD 50mm f/1.8 lens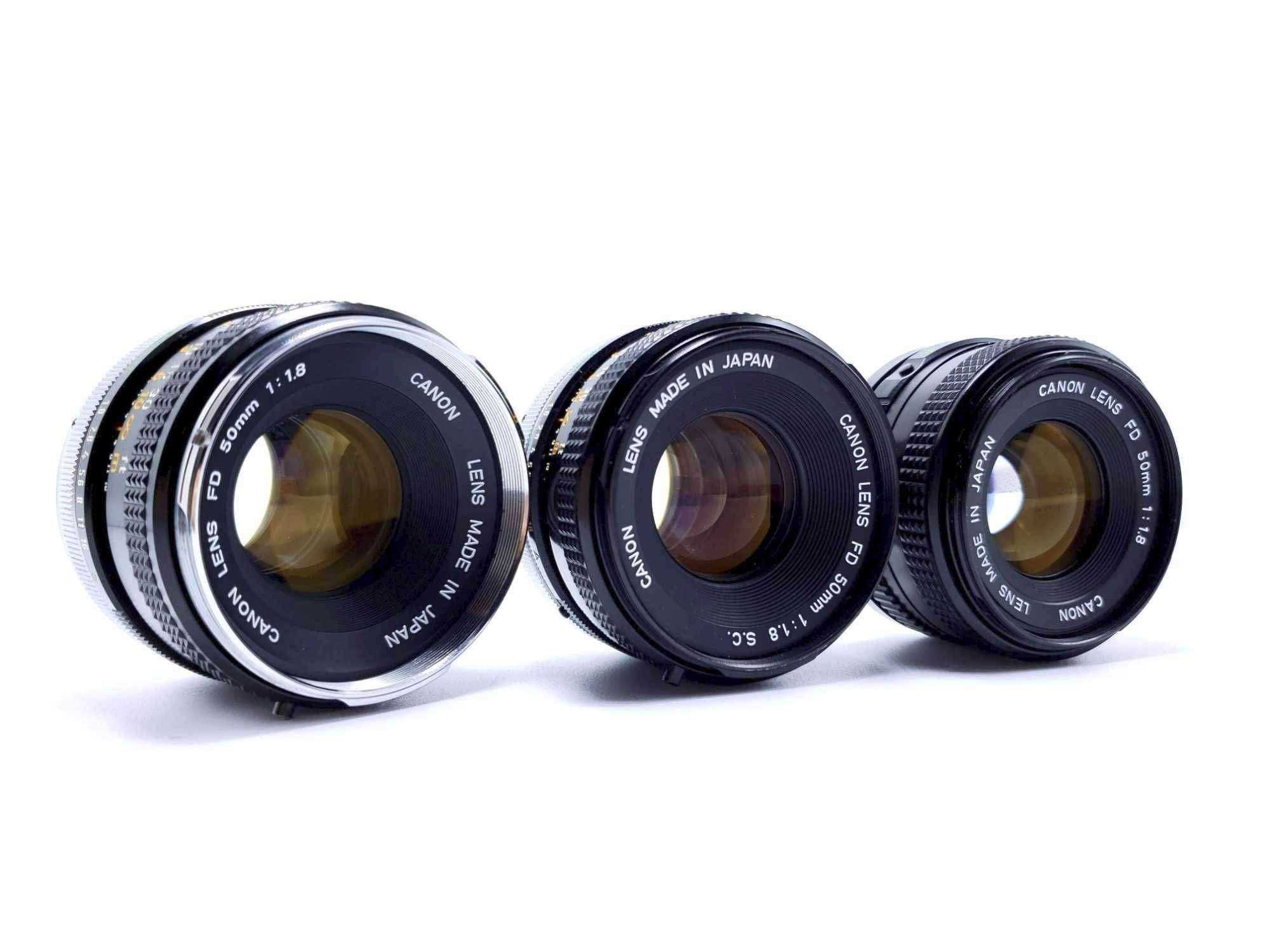 Sample images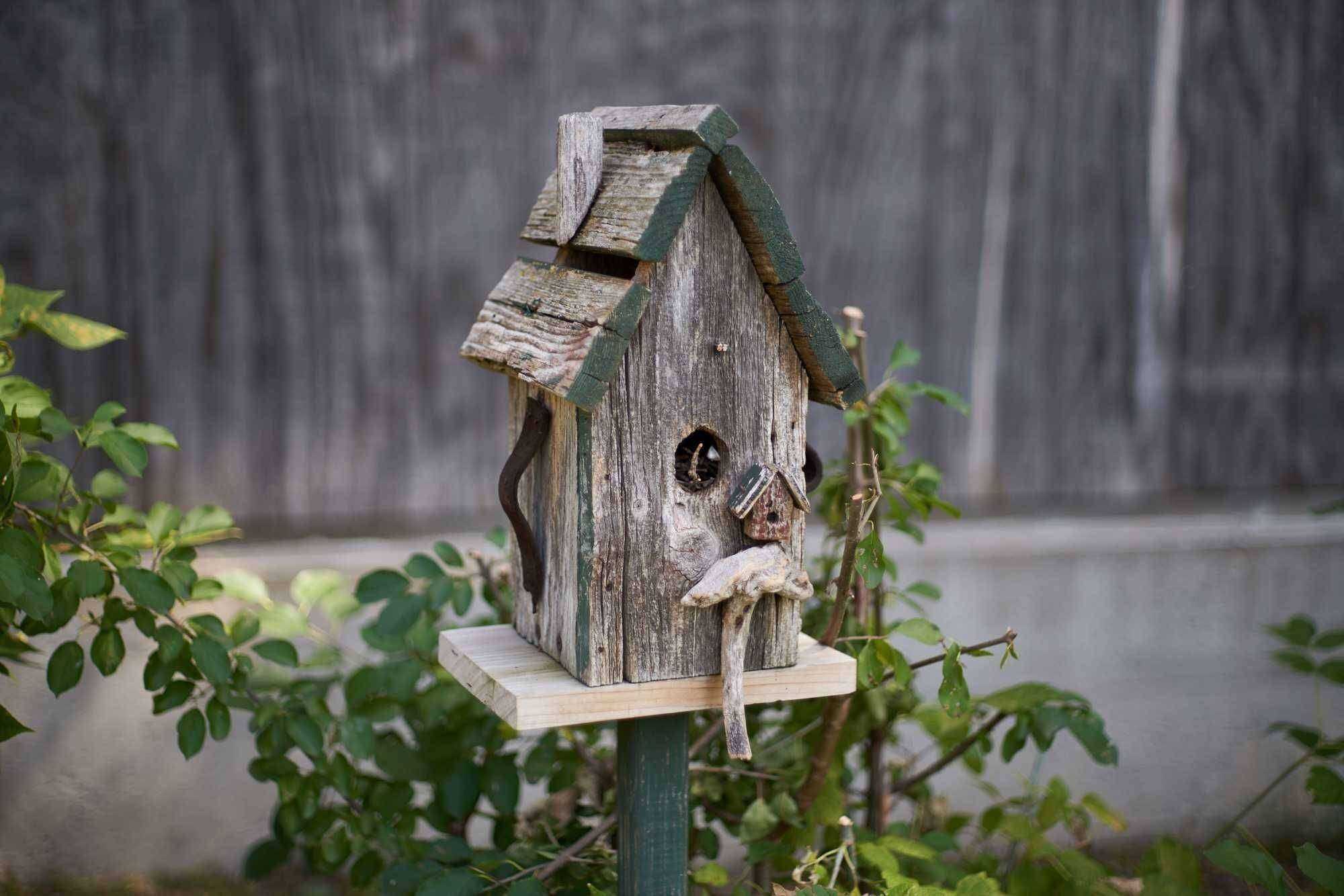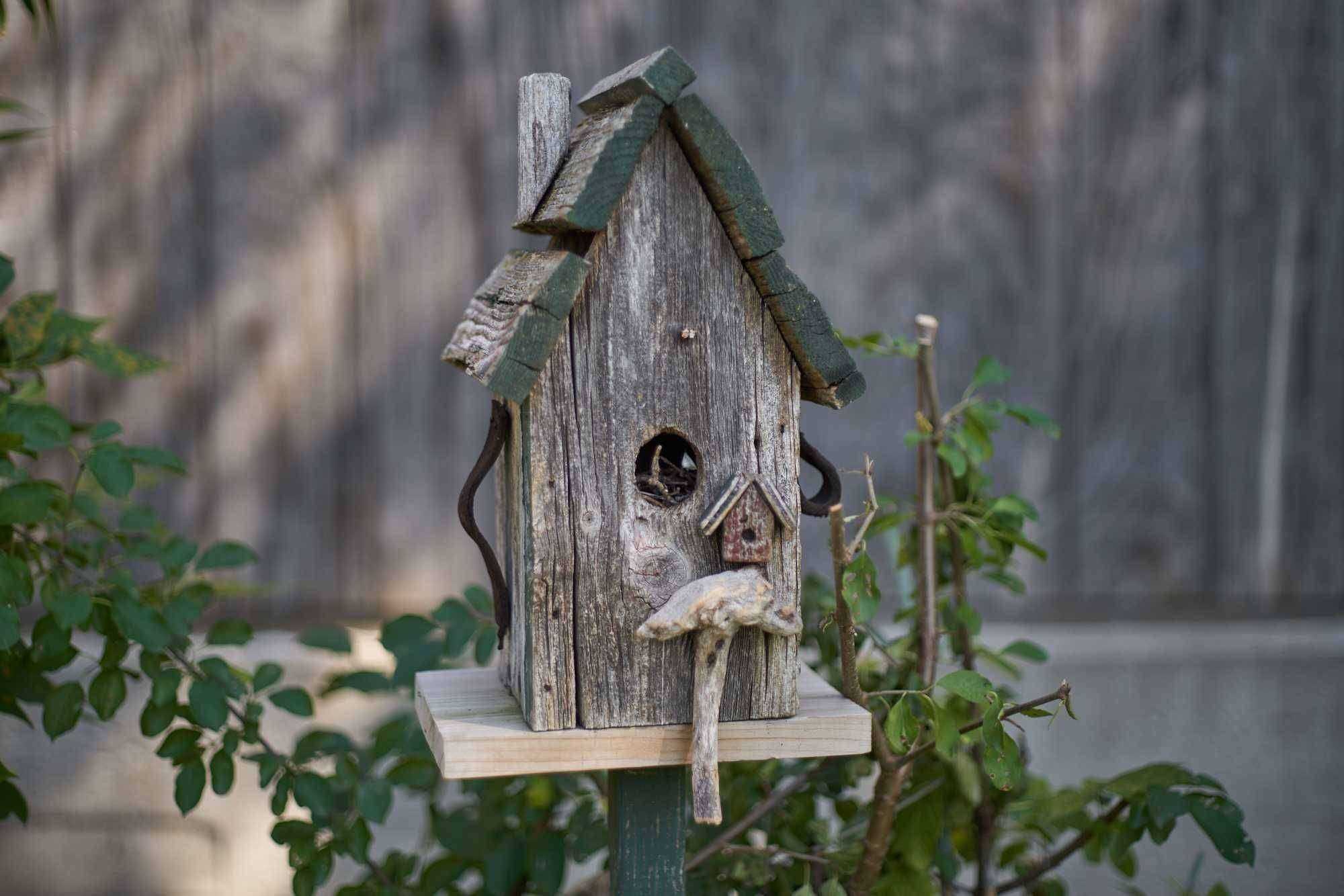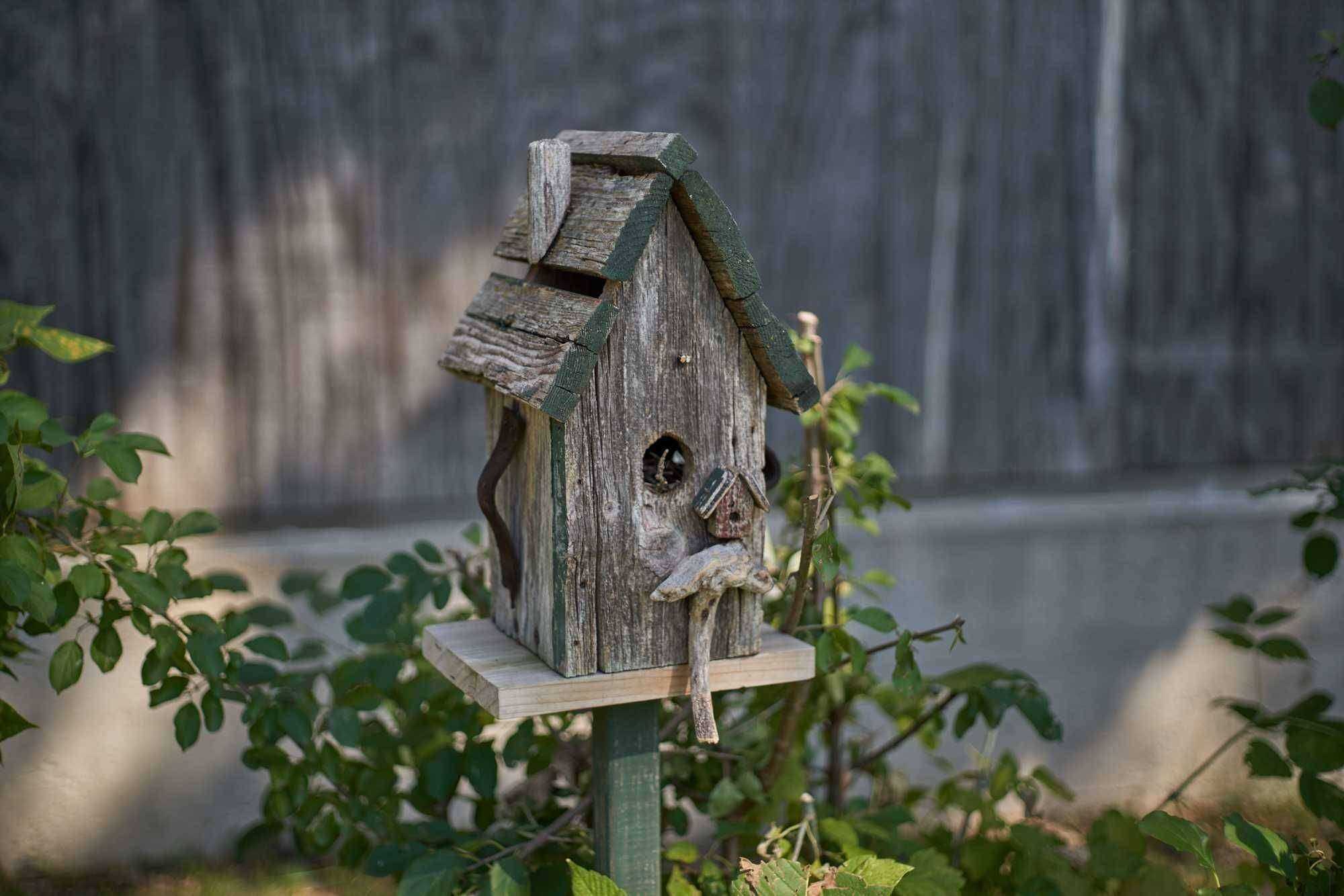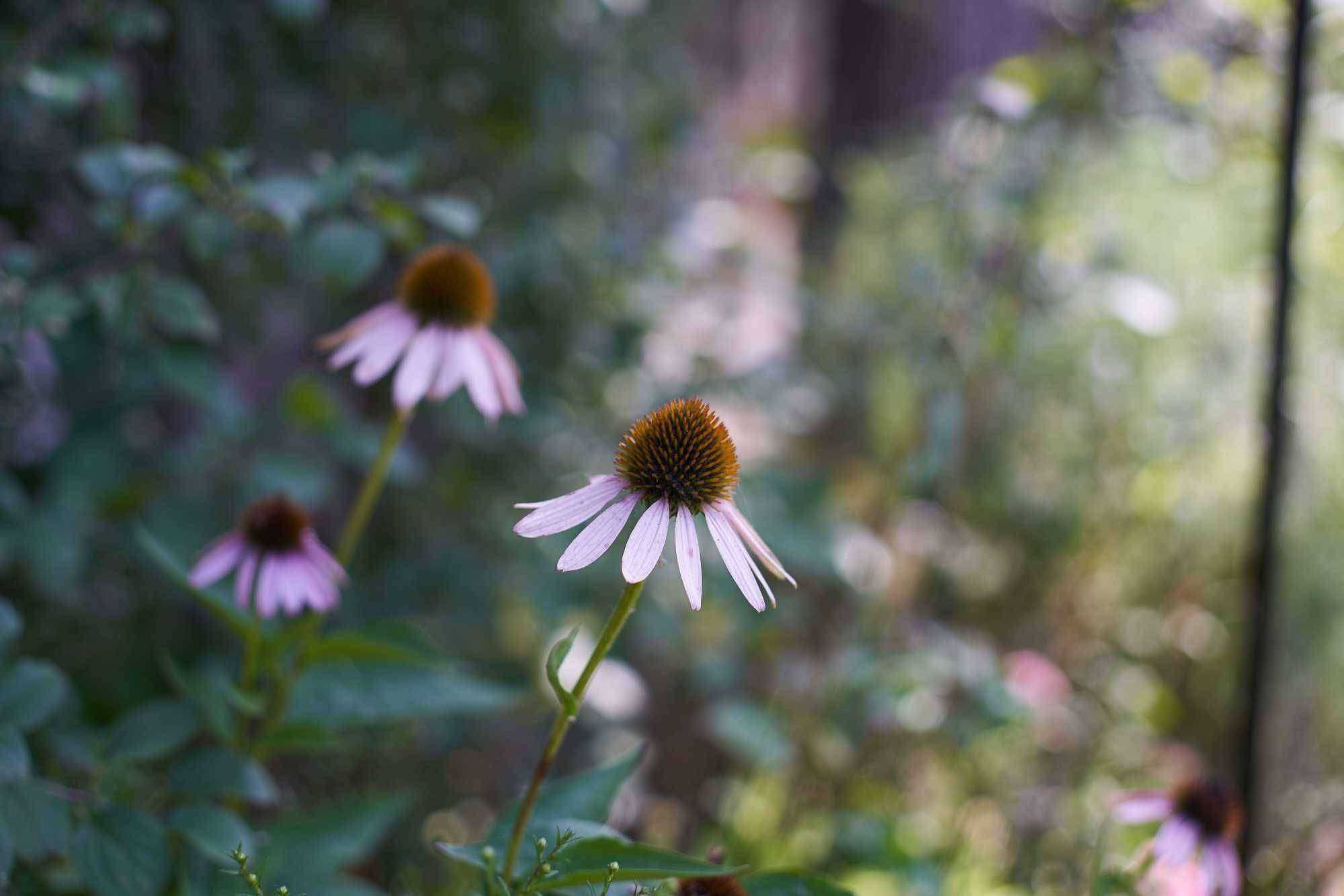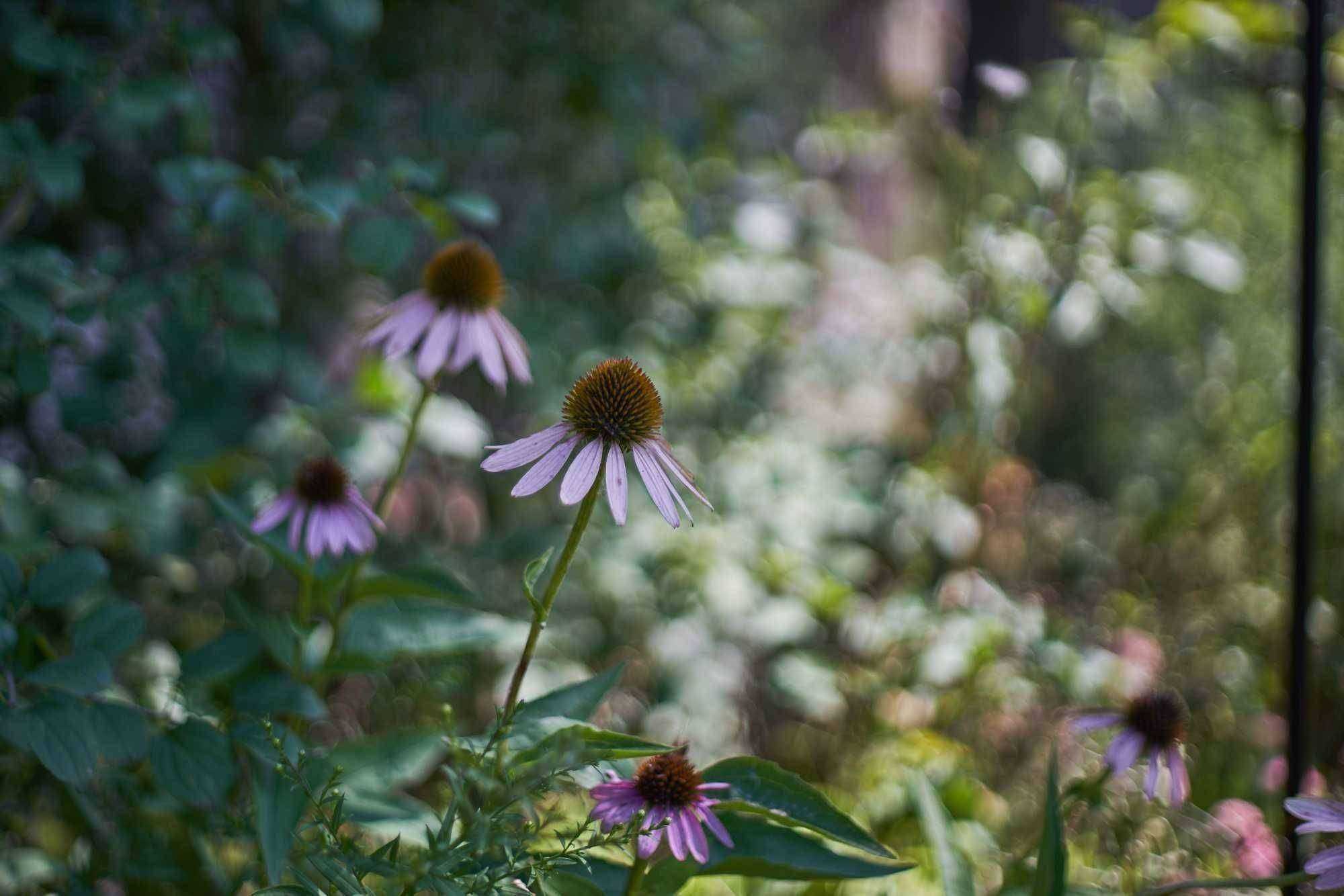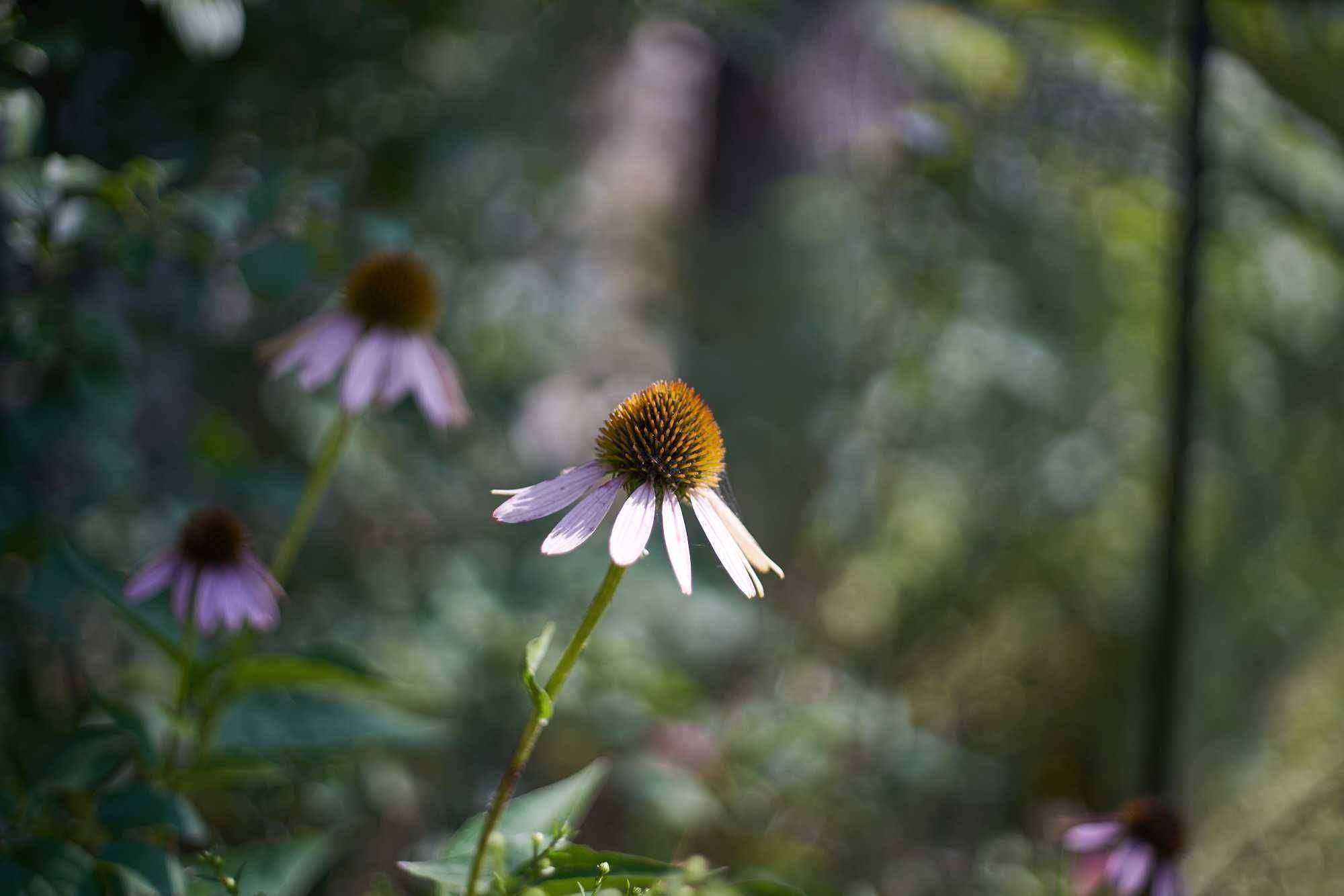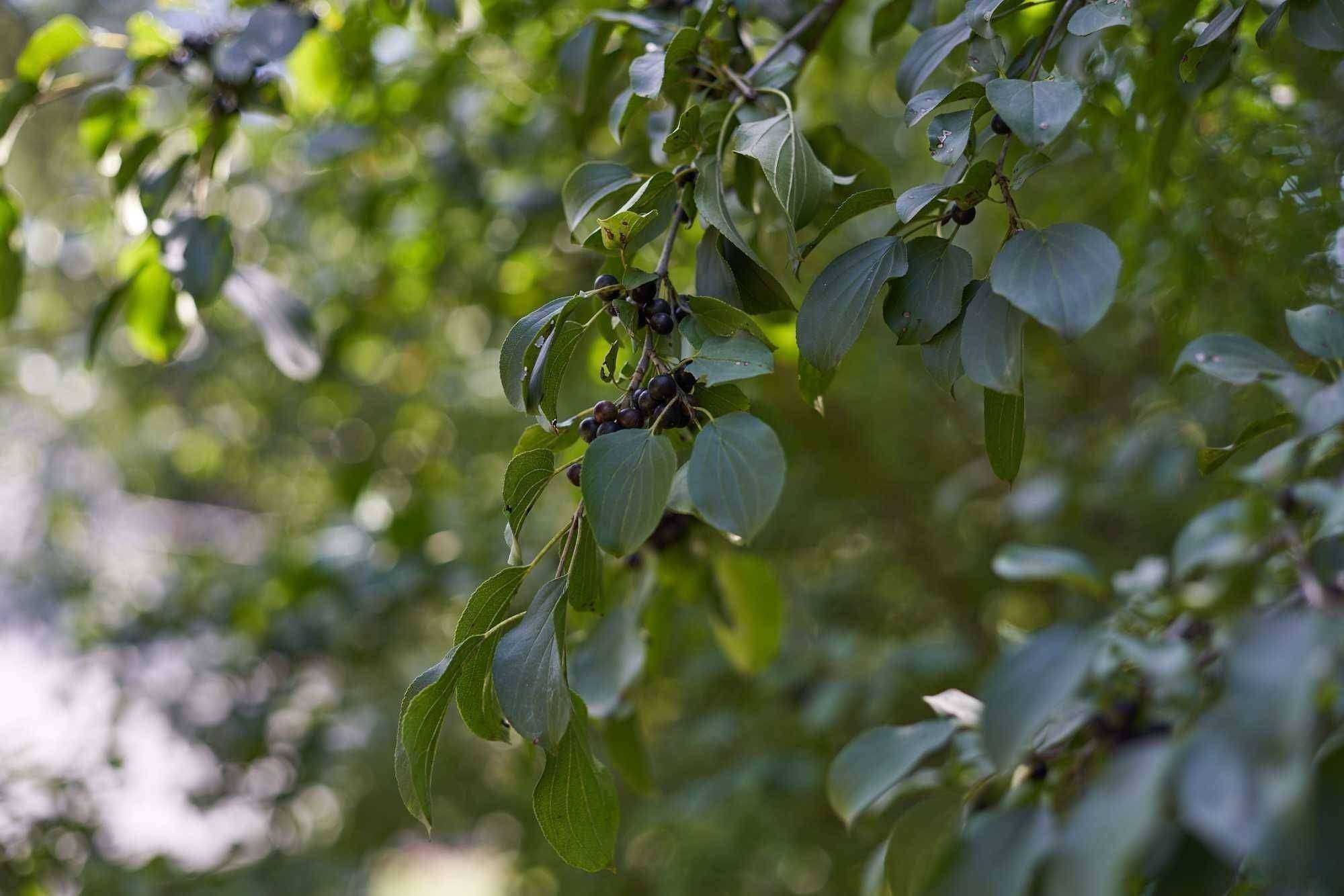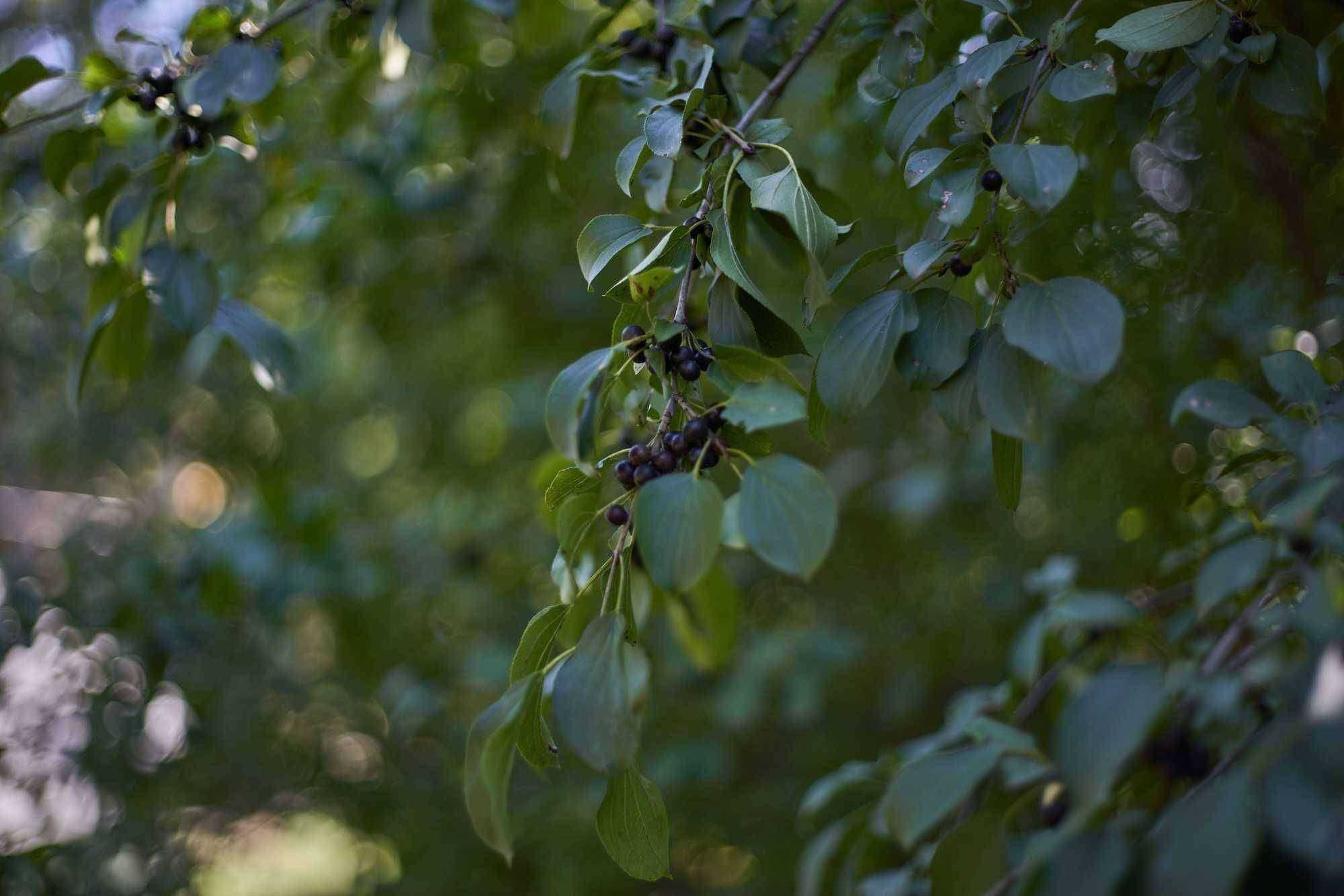 Technical Specifications
| | |
| --- | --- |
| Zoom ring | Yes (Rubberized) |
| Focus ring | Yes (Rubberized) |
| Autofocus | Yes |
| Focus type | Focus-by-Wire |
| Focus motor | Yes (RXD Stepping AF Motor) |
| Image stabilization | No |
| Optical coating(s) | Yes (BBAR and fluorine) |
| Front element rotation while focusing | No |
| Internal focusing | No |
| Lens extension while focusing | No |
| Lens extension while zooming | Yes |