This article contains affiliate links, for more information see the disclosure here. Using these links won't cost you a thing, may save you money, and it helps us to keep putting out great material for you to read while remaining ad free. Thanks for your support!
---
Our top choice for 2019
On1 Photo RAW 2019
Why we love On1
From fast performance, to beautiful color rendering and a powerful and intuitive suite of tools, On1 has it all
Get On1 Photo Raw now
---
Welcome to the Front Line of the Pro Photo Editor Revolution. Not long ago there were only a handful of truly professional RAW editors, image editors, and image manipulation tools out there, but that's all begun to change. In the past few years, we've seen some powerful contenders rise up to face off with the very best and it seems to be sparking somewhat of a revolution. Not only have I seen many software companies introduce powerful image editing options with intuitive work-flows and new faster, more efficient, and more innovative ways of getting the results we photographers crave, but I've seen a lot of price points that just weren't out there previously in this class of image editing. Developers also seem to be warming up to Windows finally too, not just creating software for Macs anymore. Better yet, we're seeing apps with all of the glorious capabilities once strictly reserved for desktop and laptops, now making their way over to portable Android devices as well as  iOS devices like the iPhone and iPad.
Photo editor test environment information and methodology
For our photo editor software tests we used RAW images from three different cameras:
Nikon D810
Sony A7rii
Sony A7riii
All image editing software was tested individually on an 8th gen i7 8700k processor equipped Dell XPS 8930 with 32GB of DDR4 RAM running a 64-bit Windows 10 operating system, the drive that the software was installed on was a 512GB NVMe SSD, and the system was equipped with a GeForce GTX 1050 Ti graphics processor with 4GB of dedicated GDDR5 RAM.
We ranked photo editing solutions based on the following criteria:
Stability – we think it's especially important that professional level image editing software offers rock-solid performance and is able to handle large files without any hiccups or crashes
Ease of use – switching your creative platform or starting fresh on a new one is daunting enough, we took this into consideration
Feature diversity – As the old saying goes, 'the more the merrier' – we believe this philosophy is true most of the time and equates to maximum creative flexibility for photographers in this scenario
Feature usefulness – While having lots of features is all good an well, we believe that the usefulness they have the potential to serve is equally important
Cost – We factored affordability and the law of diminishing returns into our evaluation process to help ensure that our readers are provided with the best value
Responsiveness – No matter how powerful or feature rich a photo editor may be, we believe that few photographers will find it worth using if it's painfully slow
Uniqueness – We believe in the potential of innovation to drive the world forward and create entirely new avenues for creative expression that benefit artists who are adventurous enough to stay on the cutting edge
---
Next: On1 Photo Raw, our choice for the ultimate RAW editing solution of 2019
---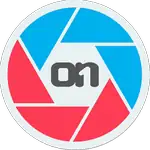 Note: For those interested in test driving Photo RAW 2019, ON1 is currently offering a free one month trial of their software that can be accessed by clicking here.
My choice for best professional RAW editor
Overall, I feel that ON1 Photo RAW 2019 offers the best options for RAW editing of any software I've tested this year. The latest iteration of On1 Photo RAW is sure not to disappoint. Photo RAW 2019 is more powerful, responsive, and unified than ever! In fact, since taking the new software for a test drive1, I found that I actually prefer it to any other RAW editor/After Effects software out there. I certainly appreciate that ON1 doesn't appear to be just riding off their previous success, they're rethinking and reinventing everything from the ground up, which would seem to indicate that they're paying close attention to their fan base.
ON1 has reimagined professional photo editing, in a good way
Speaking of innovation and responding to user needs – I love, love, love these new ON1 Photo RAW 2019 features:
The new user-interface and layer integrated work-flow is as gorgeous as it is brilliantly thought out
The addition of portrait tools is a huge plus and it replaces the need to run additional 3rd party software, adding extra value and saving photographers time as well
I'm excited to experience and work with the new AI-powered masking tool that's slated to be available in ON1's December update
Integrated focus stacking is a powerful new feature and it works fantastically well
The auto layer alignment feature is pretty much magical from what I've seen in my testing
The addition of typography via the text tool makes this a more alluring option for people beyond the photography realm, like designers who want the power of typography
The master keyword management is pretty fancy and absolutely useful for a variety of useful real-world applications including stock photography
Nondestructive HDR workspace via live layers
Enchanting new filter options and effects including superb replicated film grain
ON1 did more than just introduce new tools and workflows in Photo RAW 2019, the existing ones got better too
Besides revolutionizing with new features, ON1 has enhanced many existing features including local adjustments, which now work off of data from the RAW image, improving the available dynamic range significantly. They've also kept up with the times and added a bunch of new automatic lens profiles to help ensure that the latest and greatest glass and camera systems are supported.
More than just software, it's a community
Another huge plus of going with ON1, is access to the ON1 Plus membership , which offers photographers more than just superb industry standard software, it gives them the opportunity to learn and grow with in-depth courses and exposure to industry leading photographers.
Why this photo editor may be right for you
With powerful image management, RAW editing, photo viewing, image manipulation, photo effects, filters, layering, and just about every feature and customization you could possibly think of (and some you might never think of) I feel confident that ON1 Photo RAW is going to be the right choice for many photographers looking to stand out by adopting a new platform that gives them the power they need to succeed.
| | |
| --- | --- |
| PROS | CONS |
| + Compatible with Microsoft Windows 10 and Apple MacOS "Mojave" | – More expensive than some other offerings, but considering the powerful suite of editing tools and rock solid performance that this software offers, I can't say it's not competitively priced. The overall performance and diversity of tools makes it well worth the current cost. |
| + Pristine color handling, rendering, and processing of RAW images – this software is one of my absolute favorites in this regard. | – I'd love to see On1 Photo RAW integrate the ability to export photos using multiple presets at the same time in a way similar to DXO PhotoLab. This isn't so much a gripe as it is a hopeful suggestion. |
| + Excellent RAW editing engine with exquisite effects rendering and a superb integrated RAW image development toolset | . |
| +Superb library interface/image asset manager | . |
| + Clean, well thought out UI allows users to effortlessly switch between a powerful suite of workspaces and tools | . |
| + Intuitive layer and area specific editing capabilities | . |
| + You can currently buy this software once and own it forever – a huge plus in my opinion | . |
| + On1 Plus membership provides users with free upgrades and access to informative courses and unique insight from indusrty leading photographers | . |
| | |
---
Next: ACDSee, a breathtakingly innovative approach to a unified photo editing solution
---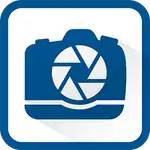 Our choice for best pro unified photo editor
Overall, I think that ACDSee Photo Studio Ultimate offers the most comprehensive feature-set of any software I've tested yet. In ACDSee, I finally found what we've seen a lot of photographers asking for – software that unifies the power of a RAW editor and photo manager similar to Lightroom with the flexibility of image editing, graphic design, and photo manipulation seen in software like Affinity Photo or PhotoShop. It's available on both Windows and OS X , giving artists options over the environment they choose for their creativity.
Organize, edit metadata, catalog, develop, and manipulate images to your heart's content
With image management, RAW editing, photo viewing, image manipulation, photo effects, filters, layering, LUT settings, and many highly customizable tools, ACDSee should offer a diverse enough set of capabilities to please just about any professional photographer. Considering everything that it can do, it's also relatively easy to learn and master compared to some more complex solutions. While I don't think it's quite as robust overall as combining solutions like ON1 or Lightroom with Affinity Photo or Photoshop, it's unique in its ability to offer everything in one package, and for that I can't recommend this software enough.
Enjoy powerful features in the ultimate version of the software including:
Surprisingly fast and responsive performance built on a 64-bit architecture
An interface designed with seasoned professional photographers and advanced enthusiasts in mind
Easy to use digital asset management tools with built-in search capabilities, many file and folder organization tools, support for wireless file transfers, dedicated collection databases, and visual tags for organizing your photo collections
An intuitive suite of parametric photo manipulation tools
A dedicated non-destructive RAW file editing workspace with integrated tools like brush on or grade exposure, saturation, vibrance, white balance, light, contrast, clarity, tonal range, saturation, brightness, hue, the ability to apply and import LUTs for color grading, tone targeted color adjustment, pixel manipulation with the Liquify tool, brush tools, frequency separation for image smoothing, selectively adjust areas of the photo by targeting specific colors or tones, and contrast-based color adjustments with profile based correction built-in for over 500 camera models
Non-destructive effects, noise reduction, restoration tools
Support for non-destructively editing of many file types including RAW, JPG/JPEG/TIFF, and others
Powerful tools for creating unique and artistic atmospheres, vector graphics, or other graphic design applications
Why this software may be right for you
If you've been looking for a single solution for both graphic design and RAW editing, this software delivers a unique set of unified capabilities in a single package that I really haven't encountered anywhere else, at least, not at this level of sophistication.
---
Next: Affinity photo, an incredibly priced photo editor for RAW images, graphic design, image manipulation and photo effects
---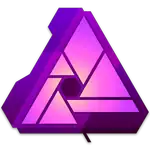 My choice for best priced photo editor, image manipulator, and vector graphics creator
People who are tired of going with a never ending subscription model will be overjoyed to see that Serif Affinity Photo offers one of the most powerful alternatives to Adobe Photoshop that I've personally ever seen in a package you can buy once and own forever. While there are still some highly specific things Photoshop can do that this software can't, there are also some features in this software that Photoshop doesn't currently offer. This software is available for Windows, Mac OS X, and iOS so you harness its full capabilities regardless of whether you have a PC, MacBook, iPhone, or iPad or all of the above.
Why I adore this software and can definitely recommend it for pros
Affinity Photo is fast, clean, and will feel comfortably familiar to experienced Photoshop users. It's much more powerful than any other Photoshop alternative software we've ever seen and it's fantastically affordable. The best part is that you can own it with no subscription at a buy-it-once price that's currently less than half a year of Photoshop CC on the Adobe Cloud.
This software offers superb features for doing just about anything, including:
RAW editing, HDR merging, panorama stitching, focus stacking, professional level retouching, 32-bit editing, batch image processing, digital painting tools, 360° image editing, advanced typography, and multi-layered composition editing
Compatibility out-of-box with many Photoshop plug-ins, brushes, and the PSD formatted files
Capable of recording and replaying an unlimited number of actions via macros
Complete control via an enhanced suite of retouching tools like liquefy, recoloring, healing tools, frequency separation, inpainting, clone, dodge, burn, and many more
Non destructive adjustments, corrections, and other adjustments like shadow and highlight, white balance, levels, curves, black and white, and much more
A dedicated workspace for RAW file editing featuring exquisite professional level adjustments, exif and metadata editing, manual or automatic lens correction, and more
A dedicated workspace for HDR and tone mapping that supports merging and auto-aligning multi exposure braketed images without limit in up to 32-bit format
Why this software may be right for you
If you like owning your software versus subscribing to it via the cloud, this software will probably put a smile on your face. If you like saving money without compromising on quality, Affinity Photo is likely to more than deliver on your expectations.
| | |
| --- | --- |
| PROS | CONS |
| + Compatible with Microsoft Windows 10 and Apple MacOS "Mojave" | – Doesn't work with all Photoshop plug-ins. We've found that most first generation plugins interface well, but 2nd gen plugins don't appear to be supported |
| + Capable RAW editor with accurate color rendering and an adequate development toolset | – You have to manually convert the ICC color profiles over to sRGB for the colorspace to work correctly with some Photoshop plugins (otherwise you'll get some crazy looking color rendering after you open them externally) |
| + Offers many features similar to Photoshop at a fraction of the cost as well as some features not yet found in Photoshop | – No digital asset manager interface (although it is possible to edit photo metadata with this software) |
| +Has good built-in lens correction profile availability as well as manual correction capabilities | . |
| + You can currently buy it once and own it forever or choose a yearly or monthly subscription | . |
| + Ultra affordable without compromising on quality or performance with a current price tag of (take a deep breath) $49.99 | . |
---
Next: Luminar, an amazingly powerful RAW developer and photo effects application that's now available at a shockingly low price
---
Our choice for best priced RAW editor
Point for point, we think Skylum Luminar 3 offers the most polished and useful RAW development/Image editing package for the price. With its broad suite of tools, it's a powerful easy to use and master software option for both pros and enthusiasts alike. This image editor is also among the first to feature artificial intelligence editing, with options like Accent AI, Smart Tone adjustment, and an AI Sky Enhancer.
Windows and Mac OS X ready award winning software
The software comes in both Windows and Mac flavors and works really well in tandem with Skylum's other trailblazing software, Aurora HDR. It's also been the center of a lot of excitement and has garnered prestigious awards like Best Imaging Software from The Imaging Press Association (TIPA). As a side note, if you're interested in owning both Luminar and Aurora HDR, you can currently purchase them bundled together at a $49 discount here.
Large RAW files are no problem
This software was able to tackle large RAW files from the Sony A7riii that we used for testing, effortlessly (with the possible exception of the eraser tool, which loads in its own interface window and seemed slow, a bit primitive, and didn't apply results in real-time).
Digital asset management already in the beta and coming soon
While Luminar doesn't currently have any sort of image library or digital asset management built-in, that's about to change. Skylum has already announced the availability of the feature in their beta product and are hedging it to be released December 18th via a free update in their commercial software as well.
We love the powerful features this software offers, including:
Artificial intelligence sky enhancement – enhance skies in your photos without the need to perform time consuming masking or area specific selection
Artificial intelligence image enhancement with Accent AI – save time improving your photos with a single slider versus having to make numerous manual adjustments
Sun ray AI – detects the most intense light source and automagically adds sun beams to your images
Browse images in a dedicated library for asset management – browse, rate, and group them to your heart's content
A simple elegant workspace that allows you to make edits to your photos by dropping in the effects or adjustments as you need them
Enjoy professional integrated adjustment tools like RAW development, HSL, De-haze, Advanced Contrast, saturation/vibrance, clarity, structure, color contrast, and more
Tools for portraiture – make use of a powerful suite of tools built with portrait photography in mind including high-key adjustments, soft glow, soft focus, LUT mapping, artificial intelligence options, and more
Tools for street photography – enjoy a dedicated workspace just for street photography editing with features like matte look, cross processing, texture tools, vignette, curves adjustment, and others
Tools for aerial photography – enjoy a powerful and professional suite of tools developed with aerial photography and drone photography in mind
More than 60 powerful preset image styles are built-in out of box so you can get started instantly. You can also save or add an unlimited number of additional styles!
Why this software may be right for you
Luminar is among the best RAW image editing softwares I've ever tested as well as one of the easiest to use. It's also one of the most competitively priced softwares in its league. If you're looking for a no fuss photo editing solution that's near effortless to learn and allows you to do things with a single AI slider that would require a lot more thought, mastery, and work in other software, this is probably your best option.
| | |
| --- | --- |
| PROS | CONS |
| + Compatible with Microsoft Windows 10 and Apple MacOS "Mojave" | – The eraser tool (roughly equivalent to a healing tool) loads in its own separate interface window which is somewhat distracting. Compared to other solutions, it seemed significantly less accurate. Also, corrections aren't applied in real time – you have to click "done" and wait quite some time while they are applied |
| + Excellent RAW editor with accurate color rendering and a robust development toolset | – In general, the area specific correction tools are limited and somewhat primitive compared to other solutions |
| + Powerful artificial intelligence (AI) that are unique to this software | – Layers in this software aren't nearly as powerful, intuitive, or diverse as other options |
| +Award winning software with powerful creative possibilities | . |
| + You can currently buy it once and own it forever | . |
| + Easy to use with one-click filters for doing just bout anything | . |
| + Powerful ayer editing capabilities with options like normal mode, darken, multiply, color burn, lighten, screen, overlay, soft light, hard light, difference, subtract, hue, color, and luminosity | . |
| + Incredibly affordable – at a current price-point of $69, this software is one of the most affordable options we've reviewed | . |
---
Next: Photoshop, an industry standard subscription based software with some new tricks up its sleeve
---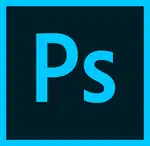 A standard for professional image editing, typography, vector graphic creation, and advanced graphic design applications
A long running standard that's only getting better as competition becomes more steep. Photoshop CC is still among the most powerful solutions for image manipulation and it's long standing position as the status quo in professional photo editing and graphic arts means that it has more compatible 3rd party actions, plug-ins, and brushes built around it than any other similar software.
Broad compatibility with both Windows, Apple OS X, and iOS
Given that it's the go to standard for millions of photographers and graphic designers, Photoshop has broad compatibility with a vast array of graphics processors on both the Windows, OS X, and iOS platforms. You can expect frequent updates and quick integration with the latest camera systems and lenses.
Subcription model software via Adobe Creative Cloud
Subscribing to Photoshop on Adobe's Creative Cloud means you'll always have access to the latest and greatest version of the software. The Photography subscription currently gets you access to Photoshop CC, Lightroom CC, and Lightroom Classic – a powerful bundle of photo editing goodness.
Photoshop has some pretty amazing features for doing just about anything photo editing related, including:
New – Color wheel for easy visual color selection, symmetry mode for quickly creating perfectly symmetric patterns, live blend more previews so that now you can see the results of an edit before its applied, content aware fill is more poweful and useable than ever with Adobe Sensei technology, and loads of various other performance enhancements have been made
Support for things like panorama stitching, composite image editing, HDR, tone mapping, RAW editing, layered editing, masking, selective color adjustment or replacement, graphic design, typography, advanced vector graphic creation, and much more
Popular tools like liquify, face aware liquify, selection tool, various brush tools, adjustment layers, crop tool, masking tools, clone stamp tool, blend modes tool, layer tool, and many more
Powerful built-in filters like blur, distort, noise, pixelate, render, sharpen, stylize, artistic, brush stroke, sketch, texture, and video, plus a massive array of additional filters that can be downloaded and added
Support for RAW editing as well as an impressive additional array of formats including 16-bitJPEG, JPEG 2000, TIFF, Photoshop-RAW, PSD, Cineon, DICOM, IFF, Portable Bit Map, and large document, 32-bit Tiff, Portable Bitmap, Radiance, OpenEXR, and PSB
Why this software may be right for you
If you're looking for an industry standard professional photo editing solution and like staying well on the beaten path, this is a great option for you to consider. The fact that a Photographer level subscription to the Adobe creative cloud will also currently get you access to two different versions of Lightroom and Adobe bridge, means this is a great all-around solution for both graphic design and photo management.
| | |
| --- | --- |
| PROS | CONS |
| + Compatible with Microsoft Windows 10 and Apple MacOS "Mojave" | – With the Adobe Creative Cloud, you never own the software and will continue to pay for it via subscription for as long as you want to be able to access to it |
| + Photoshop is an industry standard for professional photo editing and graphic design | – No native asset management library, although, since Lightroom is currently included with Photoshop, this shouldn't pose much of an issue. You can also use Adobe Bridge in tandem with this software for managing your collections. |
| + Intuitively combines RAW editing features similar to CaptureOne, DxO PhotoLab, and Lightroom with image manipulation tools similar to Affinity Photo and Photoshop | . |
| +Has excellent built-in lens correction profile availability that even includes correction profiles for many vintage manual lenses | . |
---
Next: Lightroom, whether you but it outright or subscribe, it just keeps getting better and better at RAW editing, find out why
---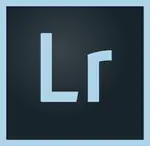 What's the difference between Lightroom and Photoshop?
Lightroom is kind of like the younger sibling of Photoshop. While Photoshop was first released in 1990, the first commercially available version of Lightroom didn't come out until 17-years later in 2007. Unlike Photoshop, lightroom has a built-in image library and asset management capabilities. It also features a more robust suite of RAW development tools that allow for non-destructive file editing. Edits made to files in Lightroom are not applied directly to the Photo as in Photoshop, but are referenced from a separate catalog file made up of logged events from the changes that you've made. This allows you to remove any edits you've made through a single action in the software. It also allows you to store significantly more information about your edits without taking up large amounts of space on your hard drive. In essence, Lightroom is designed to be more of a digital photo developer and collection management software whereas Photoshop has more emphasis on graphic design.
Available on Windows Mac OS X, iOS, and Android
Much like Photoshop, Lightroom is available on both Windows and Macintosh OS X in two flavors – Photoshop Lightroom CC and Lightroom Classic CC. There are also mobile versions of the app that work with Android and iOS available via the Adobe Mobile Creative Cloud. Its availability across all major operating systems means you can run on just about anywhere from MacBook or PC to your iPhone, iPad, or Android phone.
Own it or subscribe to it via the cloud
Adobe currently offers two ways to enjoy Photoshop Lightroom – you can own it, or you can subscribe to it on the Adobe Creative Cloud. If you don't need Photoshop, you might want to consider purchasing it outright. Otherwise, the creative cloud is great option for subscribing to multiple Adobe applications.
Powerful tools and features for all-around photo editing, including
Compatible with Microsoft Windows 10 and Apple MacOS "Mojave"
Powerful and elegant interface for editing RAW files
Non-destructive image editing, an intuitive and easy to use cropping tool
An area adjustment brush allowing you to brush-on precision edits to specific areas of a photo
Presets that can be created and saved for easy future access, post-crop vignetting
Copy and paste complex image edits from one photo to another, a quick developer pane for quickly batch processing images, and more
New – Single step panorama merge and depth range masking for quickly selecting the portion of the image you want to appear in the foreground or background
Improved dehaze tool and tone curve adjustment tool for superior shadow, midtone, and highlight adjustments
File preset import capabilities and enhanced options for organizing photo collection like geolocation and folders
Turn profiles on and off effortlessly with profile management
Gradient filters, one-click adobe raw profiles
HDR and pano auto stacking and boundary warp for expanding panoramas to the furthest edges of your image without sacrifice
Rock solid performance with improved speed, and more
Why this software may be right for you
If you're looking for a tried and true swiss-army knife type solution for editing images, especially RAW files, Lightroom may be a great option to go with.
| | |
| --- | --- |
| PROS | CONS |
| + Compatible with Microsoft Windows 10 and Apple MacOS "Mojave" | – With the Adobe Creative Cloud, you never own the software and will continue to pay for it via subscription for as long as you want to be able to access to it |
| + An industry standard and pioneer in RAW editing that comes in two flavors plus Photoshop with one subscription to Adobe's Creative Cloud | – No native asset management library, although, since Lightroom is currently included with Photoshop, this shouldn't pose much of an issue. You can also use Adobe Bridge in tandem with this software for managing your collections. |
| + Built-in photo library for managing your digital assets | . |
| + Intuitive, easy to learn and use interface with powerful tools and workspaces for editing photos | . |
| + Can currently be either purchased and owned or accessed via a subscription to Adobe CC | . |
| + Has excellent built-in lens correction profile availability | . |
---
Next: DxO PhotoLab, comes packed with some of the most gorgeous photo editing effects imaginable this year
---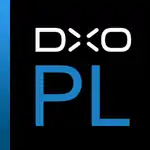 A powerful RAW editor from a leading authority in optical excellence
When it comes to evaluating professional lens optics and cameras, DXO is an industry standard. More recently, they've been making some major waves with their new image editing software, PhotoLab 2, which no doubt draws upon the masterful insight they've gained into the science of cameras and lenses. While the interface still feels a tad on the busy side, perhaps even a bit counterintuitive, the software itself offers stable performance, gorgeous effects,and quite possibly the most powerful suite of tools we've ever seen for RAW file editing. They've coupled this with a library interface for managing your digital assets quickly and easily.
Expandable with pug-ins that embody legendary photography
PhotoLab integrates seamlessly with the DxO FilmPack plug-in, a powerful and complex suite of tools that feel as if they were made in homage to the art and tradition of photography. From fine film grains perfectly recreated to the beautifully subtle tones of hallmark analog films digitally reimagined, DXO PhotoLab is a testament to ingenuity of the company and its values. DxO has also recently acquired the Nik collection from Google and made significant improvements to it. This too can be used in tandem with Photolab.
Multiple award winning software
During its evolution, DXO Photolab has garnered some pretty impressive accolades, including the TIPA World Award for 2018 and the EISA Best Product Award for 2016-2017.
Two software versions for both Windows and Apple OS X
DXO Photolab comes in two flavors to meet the needs of different kinds of users. The standard version is perhaps best suited to serious enthusiasts while the elite edition boasts additional features like clear-view, a powerful one-slider solution for enhancing images, camera calibrated ICC profile management, a presets editor, multiple file output options, an anti-moire tool, prime denoising, and more. Both versions are available for Mac and Windows operating systems.
Powerful features to meet the needs of pro photographers
Compatible with Microsoft Windows 10 and Apple MacOS "Mojave"
U Point local adjustments allow diverse area-specific adjustments to be painted on and applied to your hearts content
Optical correction modules based on science, resulting in some of the most precise and accurately rendered images we've ever seen with support for over 42,0000 camera/lens combinations
Blur is infinitely more than the name suggests. This setting can create exquisite bokeh
Prime denoising
Manual or automatic, just like your camera – PhotoLab lets you switch image settings effortlessly between manual and automatic modes
Save and export to multiple pre-defined options – Want to export a single edited image to multiple locations with multiple image sizes and ICC profiles? With PhotoLab 2 Elite, it's as easy as checking a box next to the export options you've predefined and clicking the export button. We love this feature and think every photo editor should have it!
Why this software may be right for you
If you're looking for an incredibly diverse and expandable suite of tools for RAW editing designed around an exacting standard of precision and excellence, DxO PhotoLab 2 may be the perfect next solution for your photo editing needs.
| | |
| --- | --- |
| PROS | CONS |
| + Compatible with Microsoft Windows 10 and Apple MacOS "Mojave" | – We tested using the Elite version of the software with DxO FilmPack and ViewPoint installed. This combination has so many options, it's a bit overwhelming. It can take a while of scrolling downward to get to the tool you want to use and some tools oddly display twice. While we love just about every feature in DXO Photolab, we do feel the UI could be cleaner and more intuitive, especially for people who are integrating all of DxO's premium solutions with the software |
| + No subscription – you can buy DXO Photolab once and own it forever | – The repair tool is adequate, but not as powerful or intelligent as similar options offered by ON1, Affinity Photo, or Photoshop |
| + No subscription – you can buy DXO Photolab once and own it forever | . |
| + Has excellent built-in lens correction profile availability that even includes correction profiles for many vintage manual lenses | . |
| + Doesn't require importing files in order to edit them. Edits are made non-destructively and saved to a separate log. They can be instantly copied between photos or saved for later use | . |
---
Next: CaptureOne, a minimalist's dream come true with some unimaginable power lying just beneath the surface
---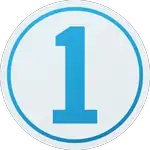 A deceptively simple interface with powerful undertones
If you're looking for image editing software with a breathtakingly elegant interface, CaptureOne 12 is great option to consider. We love its clean UI, well thought out work-flow, and the incredible speed with which you go from unedited RAW image to final export. While there are other options that will give you more control over the RAW editing process, CaptureOne embodies a perfect balance of features with results that speak for themselves.
CaptureOne plays well with other software for easy post editing design manipulation
CaptureOne plays well with other software. In the export module, you select edit with… to export to any program and predefine the ICC profile and image format that will be used. Both tiff and png options allow either 16-bit or 8-bit exporting, while JPG is 8-bit only.
Professional options for editing RAW files, including:
Support for over 500 camera systems including Nikon, Canon, Sony, Fujifilm
Gorgeous color processing – we saw a noticeable difference in how beautifully and accurately RAW image colors rendered in CaptureOne, even before we started editing them. We'd put it right up there with ON1 Photo Raw 2019 and DxO PhotoLab in that category.
Color balance tool for quick precision editing of hue and luminosity in specific light gamuts
Back & white tool for silky smooth black and white image editing with minimal noise and powerful adjustment options
Granular control – enjoy software built from the ground up with ease and use and power of process in mind
Color editor – Make color-range specific adjustments to smoothness, hue, saturation, and lightness
Skin tone – a dedicated color refinement tool for adjusting skin uniformity. Targeted options for evening out skin-tones include smoothness, hue, saturation, and lightness
Metadata workspace – a dedicated workspace for editing and viewing image metadata
Film grain – Add beautiful authentic looking film grain to your images
Lens correction workspace – a dedicated workspace for making complex optical corrections including: light falloff and sharpness falloff correction, distortion correction, chromatic aberration correction, diffraction correction, defringing, LCC creation, image angle rotaion/flip adjustment, and keystone adjustments by vertical and horizontal axes or aspect ratio
Keystone vertical – a powerful tool for making keystone corrections
An easy to use, highly flexible crop tool for editing image perspectives
Why this software may be right for you
For those who appreciate a clean, streamlined, seamless RAW editing work-flow experience and great integration with external apps, CaptureOne is among the best options out there. You get power, simplicity, and consistently awesome results all in one package. And while it's on the more expensive side, we can't say that this software isn't worth every penny of its price tag.
| | |
| --- | --- |
| PROS | CONS |
| + Compatible with Microsoft Windows 10 and Apple MacOS "Mojave" | – Price – with a current price tag of $299 for CaptureOne Pro ($354.20 with 3 bundled style packs), CaptureOne is currently the most expensive RAW editor we've reviewed |
| + No subscription needed – you can buy the software once and own it forever | – The spot removal tool is adequate enough for basic touch up work, but it doesn't compare well against similar tools in competing software like ON1, Affinity Photo, Photoshop, or DxO PhotoLab |
| + Subscription options available – for those who prefer to always have access to the latest and greatest version of the software, subscription model access is available | – We'd love to see more robust options for layering in this software |
| + $199 Sony and Fujifilm versions of the software are currently available for purchase | . |
| + Blazing fast, well thought out user interface with intuitive easy to switch between workspaces | . |
| + Has excellent built-in lens corrections with support for over 500 camera systems | . |
| + Has built-in library for tagging, managing, and organizing your digital assets | . |
| + Good suite of area-targeted adjustments that can be applied to layers via a masking brush | . |
---
Next: Topaz Studio, a surprisingly free photo editor that you can bulk up on pro features as you need them
---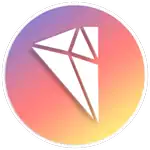 All the goodness of the Topaz Labs plug-in collection accessible from a single raw editor and photo effects suite
Topaz Labs made it's name long ago in the pro photography community with its powerful suite of plug-ins for Photoshop and Lightroom. More recently, they've produced Topaz Studio, a RAW editor and photo effects software that allows effortless integration with the powerful creative capabilities of their plug-ins. Perhaps even more exciting are the new future-minded features that Topaz Studio comes with, including artificial intelligence adjustments like AI clear and AI remix.
Enjoy a useful interface for raw editing and photo effects
Topaz Studio is easy to use and offers drop-in adjustments for doing just about anything and everything. The right menu-bar includes lots of options that are easy to switch between via icons located just below the histogram. The image view offers a robust set of layering options including a diverse set of blend mode options that Affinity Photo and Photoshop users should feel right at home with. Topaz Labs plugins can be easily loaded from an option off the top menu. Like any good image editor, Topaz Studio also offers automated lens correction via pre-populated profiles, an easy to use cropping tool, an adequate healing tool, and some excellent masking options.
Great features for everyone, including:
Available for both Windows and Macintosh OS X operating systems
Hundreds of powerful free professional grade features like support for RAW file editing, automated, profile based lens correction, basic image adjustments, blur effects, brightness and contrast, color overlay, dual tone adjustment, posterize effect, tone curve adjustment, film grain, image layer editing, vignette, multi-doc support that allows you to have multiple images open for editing simultaneously, unlimited undo/redo edits, and a free 30-day test drive of any of the pro level add-in adjustments
The ability to add-on as many or as few paid professional grade adjustments as you like. These adjustments include effects like abstraction, AI clear, AI remix, black and white, bloom, channel mixer, color theme, texture, smudge, sharpen, precision detail, quad tone, radiance, precision contrast, motions blurs, edge exposure, edges, focal blur, hsl color tuning, dehaze, digital frame, and more
Free version of the software allows basic editing with enhancements available on an as needed basis
Built around a community of seasoned pros and passionate enthusiasts
Topaz studio gives you access to more than just software, it's a vibrant community of both professionals and enthusiasts that can give you deep insight into better photo editing tricks and techniques
Why this software may be right for you
When bundled with the Studio Go Pro Adjustments, this software offers all the professional power you will likely need to do just about anything photo editing related. While we loved just about everything the software is capable of, performance with the massive 90MB+ RAW files from the Sony A7riii we used was noticeably slower than the other Windows software options we tested. When bundled with the Go Pro Adjustments, this Topaz Studio also one of the more expensive options out there right now, so we'd recommend taking advantage of the free version and 30 trial access to the pro features to see how it performs with your camera system and OS before buying it.
| | |
| --- | --- |
| PROS | CONS |
| + Compatible with Microsoft Windows 10 and Apple MacOS "Mojave" | – The spot healing tool doesn't do very well at making content aware corrections |
| + No subscription – you can buy the software once and own it forever | – In our testing of the Windows version of this software, applying adjustments to large RAW files caused significant lag and degraded performance |
| + Easy entry – a free version of the software is available with a good suite of tools for basic image editing | – The initial RAW image rendering results were the most unrefined, meaning it took a bit more time to get the look and feel we wanted from the base images |
| + Professional adjustments can be individually added on an as needed basis | – The Go Pro bundle for Topaz Studio currently costs $248.98, making it one of the more expensive options if you want access to all of the pro features |
| + Has good availability of built-in lens corrections | . |
| + Supports masking and targeted area adjustments | . |
---
Next: Exposure X4, a new take on Alien Skin Software's photo editing vision
---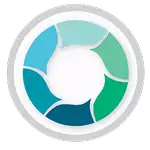 A powerful new image editor built around a legacy of photos editing excellence
Much like Topaz Labs, Alien Skin Software has built a great reputation in professional photography via its powerful array of Photoshop and Lightroom plugins. Exposure X4 represents the next step in the company's evolution with some truly impressive new capabilities and features. We enjoyed the easy to navigate UI as well as vast selection of single-click presets that allowed for easy starting points to further editing. The interface seemed well thought out and not too busy, definitely a plus in my book.
New and improved features including:
Compatible with Microsoft Windows 10 and Apple MacOS "Mojave"
Better shadow and highlight recovery for enhanced dynamic range recovery in your image editing
Fully adjustable light effects that can be rotated and positioned to your heart's content
New transform tools enabling perfect reproduction of image perspective
Monitored folders that allow real time tethering during photo shoots
Exceptional, professional grade image editing options like:
Non-destructive RAW editing in a well thought out user interface
Non-destructive layers for superior results in advanced editing
Seamless Photoshop and Lightroom integration via plug-in
Digital asset management with enhanced organization features like keywords, collections, smart collections, image-view filtering and search capabilities
Catalog free work-flow for faster more efficient collection management
Cloud sync image files for easy editing access from multiple devices
Gorgeous black-and-white image processing capabilities
More than 500 included presets that can be customized to your heart's content
Selective adjustments allow you to apply effects to specific areas of a photograph
Watermarking by preset or easy placement via a dedicated tool
Comprehensive options to edit image meta data
Side-by-side image comparison for at-a-glance edit referencing
Plays well with other apps – easily send photos to external editors with or without Exposure X4 edits for further refinement
Good file format support with export options that include JPEG, TIFF, and PSD
Keystoning adjustment to correct image perspective
Why this software may be right for you
If you already enjoy other Alien Skin Software image editing applications or are looking for a well endowed RAW image editor with lots of effects and preset options, Exposure X4 is definitely worthy of consideration.
| | |
| --- | --- |
| PROS | CONS |
| + No subscription – you can buy the software once and own it forever | – Performance – while it wasn't the slowest options we tested, the windows version of this software was among the less responsive applications that we tried out. To be fair, we did use monster sized RAW files captured with a Sony A7riii for our testing |
| + Features a library interface for tagging, organizing, and other digital asset management tasks | – The heal tool is spot correction based and fairly limited. It didn't perform very well at making content aware corrections to images |
| + Has good availability of built-in lens corrections via pre-configured profiles | – Price – at its current price-point of $199, Exposure X4 Bundle is up there with other leading solutions and more expensive than some |
| + Supports selective area targeted adjustments | . |
| + Offers an extensive variety of single click film replication and image style presets as well as the ability to create your own presets and save them | . |
| + Non-destructive RAW image editing | . |
| Offers over 500 customizable preset adjustments out of box | . |
---
Next: PaintShop Pro, an established legend in picture editing that just got some future facing enhancements
---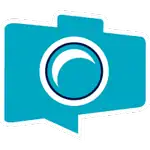 An affordable feature-rich option for photo editing, effects, graphic design, vector creation, and other image manipulation tasks
PaintShop Pro has long been a competitor of and alternative to Adobe Photoshop. It now stacks up against other similar software like Affinity Photo as well. This appears to have created a healthy degree of competition with all three software giants cramming lots of great updates and enhancements into their offerings lately. While I wasn't overly impressed by the rather basic Camera RAW Lab interface, and didn't particularly like its rather small thumbnail preview of the initial RAW files edits, once I got past this, I found a well rounded and fully capable image editor and graphic design interface waiting for me.
Software with a legacy in picture editing
Paint Shop 1.0 first came out in 1990, just two years after Photoshop 1.0 was released. The software has a deep rooted history in the very fabric of professional imaging software and it's not hard to see that evidenced in the layers upon layers of tools and improvements that have been added on since its debut.
The Ultimate Version of PaintShop pro comes loaded with exciting feature including:
PhotoMirage – a new tool that allows you to quickly convert an image into a captivating animation
Painter Essentials 6 enables effortless image auto-painting, making your photographs look like works of art
Local tone mapping filter for enhancing the tonal spectrum of your image edits
Backlighting filter to add lighting to the dark areas of image backgrounds
HDR filter for single or stacked image HDR effects
Quick customize to easily add tools to the left toolbar for immediate access
A Layers workspace with lots of mode options featuring independent opacity adjustments and the ability to link images (similar to grouping them in other software). Layering modes include darken, lighten, hue, saturation, color, luminance, multiply, screen, dissolve, overlay, hard light, soft light, difference, dodge, burn, exclusion, and more.
Professional bitmap and image editing with a tool-set that supports creating vector graphics, working with advanced typography, as well as graphic design
Supports RAW files from many industry standard camera and imaging systems including Adobe, Apple, Blackmagic Design, Canon, Casio, Contax, DJI, Epson, Creative, DJI, Foculus, Sujifilm, GitUp, Gionee, Google, Hasselblad, HTC, Huwai, Kinefinity, Imacon, Kodak, Leaf, Leica, LG, Logitech, Lumix, Mayima, Meizu, Micron 201, Minolta, Nikon, Nokia, Olympus, OnePlus, Panasonic, Parrot, Pentax, Phase, Polaroid, Ricoh, Rollei, Samsung, Seitz, Sigma, SMaL, Sony, STV, Xiami, YI, and YUNEEC
Supports editing a wide array of image files including PSD, AI (Adobe Illustrator), BMP (Windows Bitmap), CAL (CALS Raster), CLP (Windows Clipboard), CT (PaintShop Pro graphics), CUT (Dr. Halo), DIB (Windows DIB), EMF (Windows Enhanced Metafile), EPS (Encapsulated PostScript), GIF (Compuserve Graphics Interchange), HDP (HD Photo format), IFF (Amiga), IMG (GEM Paint), J2C (JPEG 2000), J2K(JPEG 2000), JIF (JPEG), JP2 (JPEG 2000), JPG (JPEG – JFIF Compliant), LBM (Deluxe Paint), MAC (MacPaint), MPO (Multiple Picture Object), MSP (Microsoft Paint), PBM (Portable Bitmap), PCT "PICT" (Macintosh PICT), PCX (Zsoft Paintbrush), PGM (Portable Graymap), PIC (PC Paint), PNG (Portable Network Graphics), PPM (Portable Pixelmap), PspImage (Corel PaintShop Pro Image), RAS (Sun Raster Image), RAW (RAW Graphics File Format), RIFF (Corel Painter), RLE (Windows/CompuServe RLE), SCT (SciTex Continous Tone), TGA (Truevision Targa), TIF (Tagged Image File Format), WBM/WBMP (Wireless Bitmap), WEBP (WebP Image), WMF (Windows Meta File), and more.
Why this software may be right for you
While the UI can be a little daunting at first and some might say it looks a bit due for an aesthetic update with its floating tools and tiny effects thumbnail previews, at the end of the day, there's much to like about this software. It packs fantastic creative power that's been built upon for decades into a highly affordable package that's stable and responsive. Moreover, at its current price point, it's pretty hard to beat on the merit of value.
| | |
| --- | --- |
| PROS | CONS |
| + Compatible with Microsoft Windows 10 and Apple MacOS "Mojave" | – I'd love to see more powerful RAW image editing options integrated into the Camera RAW Lab interface. Affinity Photo and Photoshop both currently offer options that I consider to be significantly more robust. Camera RAW lab also only gives you a relatively tiny preview of the RAW file while you're making edits to it, one that didn't feel large enough to make edits with confidence |
| + No subscription – you can buy the software once and own it forever | – The UI is a bit busy, looks out of date, features floating windows that might be a bit distracting to some, and tiny effects previews don't instill the kind of confidence I look for when making edits, but overall, the comprehensive feature-set and price-point this software offer makes these mostly small issues easy to overlook |
| + Affordable – with the Ultimate version of the software currently weighing in at $99, this software is one of most affordable solutions we've tested | – No interface for digital asset management. However, this feature is offered through Corel AfterShot Pro which works in tandem with this software |
| + Has good availability of automatic and manual lens correction options | . |
| + Supports selective area targeted adjustments | . |
| + Provides a powerful suite of tools | . |
| + Unique tools like PhotoMirage Express allow you to create captivating animations from your photos | . |
| + Supports 64-bit RAW file editing and essential adjustments | |
---
Next: Zoner Photo Studio X, a cloud subscription seekers dream embodied in an image editor
---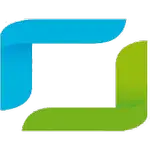 An affordable, resource light image editor with an intuitive interface and extensive possibilities
There's much to love about Zoner Photo Studio X, from its quick, responsive performance, to its powerful capabilities and system friendly light-weight processes, it's a great all around solution for RAW editing. Color rendering was excellent and the suite of tools offered are definitely advanced enough to please most pros. ZPS X offers solid reliability packed with lots of useful features at a super low price point in the subscription realm.
Lots of tools and features, well laid out, and easy to learn and access, including:
A dedicated Manager workspace for organizing digital assets with features like meta-data editing, photo tagging, labels, ratings, and more
A dedicated Develop workspace for quickly making powerful development edits to your RAW files
A dedicated Create workspace for seamlessly accessing a wide variety of photo print related products. In this workspace, you can have your photo edits made into things like standard prints, photo books, calendars, postcards, canvas prints, collages, contact sheets, and videos.
Automated and manual lens correction for accurate image reproduction
Typography tools for graphic design and other text related applications
Layer editing with powerful blend modes, adjustment layer options, and individual opacity settings similar to those found in programs like Photoshop and Affinity photo
Area specific photo editing tools like vertical lines for keystone correction, an easy to use crop tool, gradient filtering with opacity adjustment, selection tools, red eye reduction, retouching tools, drawing tools with an integrated color pallet, effects tools that include options like tilt-shift, lens-flare, morphing mesh, deform, and more
Learning center offers extensive self-help documentation on mastering the software as well as fine tuning your photographic technique
Why this software may be right for you
If you're looking for affordable subscription model software with an easy to use, no-frills interface that will get most jobs done nicely, this may be an ideal choice worthy of consideration. Zoner Photo Studio X takes you from RAW development to final edit and even lets you order prints of your work – all without ever leaving the software and for less than $5 a month.
| | |
| --- | --- |
| PROS | CONS |
| + Compatible with Microsoft Windows 10 and Apple MacOS "Mojave" | – Subscription only – there currently doesn't appear to be an option to buy this software outright and own it |
| + Low cost subscription – you can currently subscribe for either $49 yearly or $4.99 a month | – It's not the most powerful software we've tested, but it's more than adequate for most editing needs |
| + Free photo prints – 15 free 4×6 prints are currently bundled with subscriptions to this software | – We'd love to see the healing brush become a bit more intelligent and content aware |
| + A number of subscription types are available, including individual, family, and enterprise | . |
| + Has good availability of built-in lens corrections | . |
| + Supports masking and targeted area adjustments | . |
| + Easy to use digital asset management library | . |
| + It's easy to quickly switch between workspaces that include options like Manage, Develop, Editor, and Create | |
---
Next: AfterShot pro, a RAW editor for Mac, Linux, and Windows with some powerful features and interesting quirks
---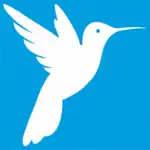 A budget friendly RAW editor with a good set of features
Much like Paintshop Pro, AfterShot Pro is another alternative solution for editing RAW files that competes with Adobe Lightroom. While the software was quick and responsive enough in our test environment, I definitely encountered a few issues that are worth noting. For example, despite extensive troubleshooting, I wasn't able to get RAW files from either my Sony A7rii, or Sony A7riii to import or display in the image catalog. While support for Sony A7iii does appear as an option under the Get Moreworkspace from the right side-bar menu, selecting that option generated a message that the upgrade requires Aftershot 3.4 or later. This – despite my using version 3.5. I did successfully import RAW files from my Nikon D810 and was able to quickly jump into editing them. Color rendering didn't seem to be a strong point of this software and I found myself needing to make a lot of adjustments to get it into a spectrum that felt natural. The constant image preview jitter that happened with every edit I applied felt a bit distracting.
This software comes well equipped with essential features for RAW file editing, including:
Non destructive image editing – this RAW editor is capable of making edits without sacrificing and of the information contained in the RAW files, which should equate to higher quality final images
Easy integration with other software – send files to any external photo editor you choose via the Send to external editor option
HDR Tools – this software comes with built in tools for increasing the dynamic appearance of your images
Noise reduction – this photo editing software comes pre-equipped with the 3rd party Authentech noise reduction tool
Red eye removal for easily banishing away red eye when it rears its ugly head
Comprehensive Watermarking to help protect your digital assets
Lens Corrections – this software has built-in lens correction with support for a decent number of lenses and camera systems
Highlight recovery for essential edits to remove bleached out skies and blown-out bright tones
Blemish remover for removing skin imperfections quickly and easily
An image preset library so you can save your edits or quick access previous ones for immediate use
Enhance with plugins – this photo editor features a dedicated space for obtaining new free and paid plugin offerings
A dedicated area for providing feedback – users can now quickly and easily make suggestions for improving this software
64-bit architecture – For a faster more responsive photo editing experience
Why this software may be right for you
If you're on a budget and using a camera with supported RAW files, or looking for a RAW editor that runs on Linux, this might be an option to consider.
| | |
| --- | --- |
| PROS | CONS |
| + Compatible with Ubuntu 16.04, Microsoft Windows 10, and Apple MacOS "Mojave" | – Subscription only – there currently doesn't appear to be an option to buy this software outright and own it |
| + No subscription – you can buy the software once and own it forever | – It's not the most powerful software we've tested, but it's more than adequate for most editing needs |
| + Is the only software solution in this review that offers support for Linux | – We'd love to see the healing brush become a bit more intelligent and content aware |
| + Has decent availability of lens correction options | . |
| + Supports 64-bit RAW file editing and essential adjustments | . |
| + Quick responsive performance – speed wasn't an issue with this software | . |
| + Price – at its current price point of $79.99, AfterShot Pro is one of the more cost effective options out there for RAW editing | . |